Television is an ever-expanding medium particularly with the expansion of streaming services. As we become integrated with technology in our own homes, the opportunity for filmmakers, producers and talent to harness diverse revenue streams through TV series continues to accelerate and in some cases, often surpassing box office revenue.  Not to mention the profound capacity for TV series to cultivate story-telling, character arc development and build a dedicated fan base through a longer time frame than the fleetingness of a film, usually condensed to just 1.5 hours of watching time. Previously, TV writing, casting and production was seen as the more informal cousin to making it as a creative in the film industry. Now, it seems to triumph with continued force. 
The Emmy Awards are prestigious awards presented to recognize outstanding achievements in the television industry. As an integral part of television culture, the event garners widespread media coverage and is viewed as a barometer of excellence in the television industry. 
Here are some of the SLAYED and SLATED nominations below.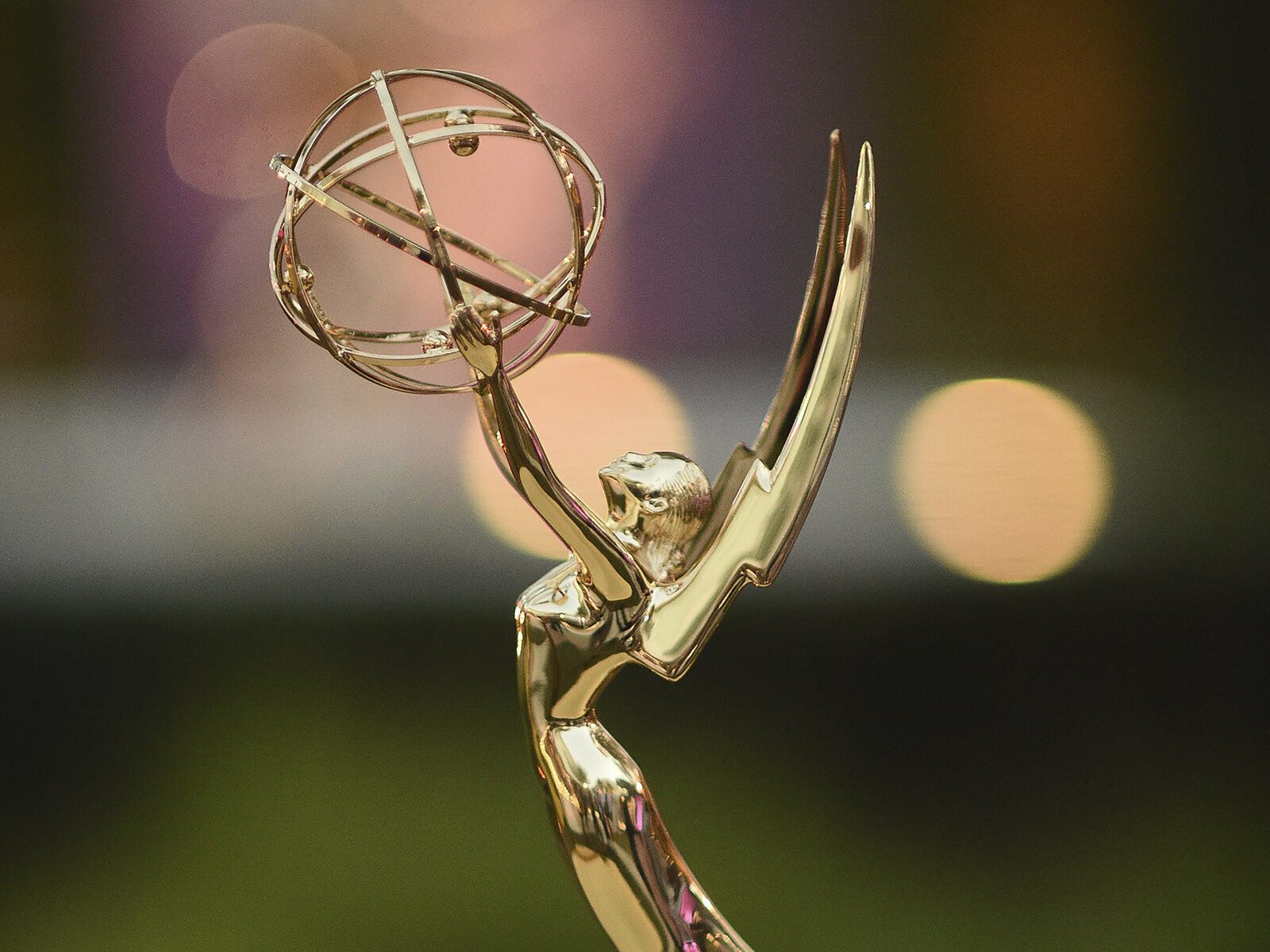 Emmy award during Press Preview Day for the 74th Primetime Emmy Awards on Thursday, Sept. 8, 2022, at the Television Academy in Los Angeles. Photo by Richard Shotwell/ Invision/ AP
SLAYED
The final season of 'Succession' has come out on top with a staggering 27 nominations across a variety of categories. The show delves into the wealthy and dysfunctional Roy family's power struggles as they navigate the media empire built by their patriarch, masterfully exploring themes of family dynamics, corporate greed, and the complexities of ambition. Second to this is 'The Last of Us', the highly acclaimed post-apocalyptic television series based on the popular video game franchise, which has scored 24 nominations in total. Set in a world devastated by a fungal infection, the show follows the journey of Joel (the internet's Dzaddy, Pedro Pascal) a hardened survivor, and Ellie (Bella Ramsay) a young girl with a mysterious immunity, as they navigate dangerous landscapes and encounter hostile factions, and form a profound bond while facing moral dilemmas and the constant threat of infected creatures. 
Then, everyone's favourite dark comedy season two of the 'White Lotus' is not far behind, with Mike White's satirical miniseries garnering 23 nominations. The show follows the vacation experiences of various guests at a luxury resort, uncovering underlying tensions and dark secrets and has relegated Jennifer Coolidge to her rightful status as an acting cult-figure and pop cultural icon.  
Lastly, Christopher's 'The Bear' featuring Jeremy Allen White (another Dzaddy in the making) received a total of 13 nominations. The show is an incredible symphony of cinematic prowess, incredible acting and production chops, depicting an award-winning young chef as he navigates the suicide of his brother and transforms the family restaurant to new heights. Never before has food played such an important role as a storytelling device, showcasing the grit of being a chef, restaurants intermixed with profound commentaries on love, addiction, family and success, set against the transforming backdrop of Chicago. 
SLATED 
Yellowstone, the beloved show approaching its series finale, faced disappointment in the 2023 Emmy nominations. Despite being the most-watched television series in 2022, neither Yellowstone nor its spinoff 1923 received any nominations for the upcoming Emmy Awards, leaving fans and viewers surprised and disheartened. Led by the formidable patriarch John Dutton, played by Kevin Costner, "Yellowstone" weaves together themes of power, family loyalty, and the clash between tradition and progress set in the picturesque landscape of Montana.
The acclaimed historical drama series that offers a fictionalised portrayal of the reign of Queen Elizabeth II, 'The Crown' only received six nominations this year, a stark contrast to their sweeping nominations and subsequent wins in 2021. Last year, the show was not eligible for nomination due its airing time-frame and the entire cast of the show did not attend the awards, out of respect to Queen Elizabeth's passing in 2022. 
You can read the full list of nominations across all categories here.