The creative process requires continual attempts at renewing enthusiasm; it is that intangible, abstract energy of creativity that makes it very difficult to tame – and demands of people, constant reshaping when harnessing its force. An initial concept or feeling can take three years to emerge (as we will learn is the case with Gaston Blurry) and still, it remains quite hard to define what it really is. This, I suppose, is the point of the art of multimedia projects specifically, as a creative pursuit: nuance and layers encase its purpose with subtlety, while offering its viewers a multi-layered, sensory experience. The best projects often make us first ask, "what actually is this?". 
Gaston Blurry (a brilliant play on 'Glastonbury', of the iconic British festival started in the 1970s) is the alter-ego and multimedia project by Parisian-born producer, DJ and engineer Boogie Vice – another alter-ego, of Valentin Barbier. Living in South Africa now, Valentin is known locally for his work with the likes of Pierre Johnson, Deep Aztec and Mx Blouse. Though, this path to music wasn't always Valentin's plan, even if it is proving to be precisely what he was always meant to do, "My entry into music isn't so sexy. I'm originally an environmental science engineer – and I just didn't want to work in an office or work in corporate. I was making a bit of music before, but nothing really serious or professional. I decided to use music as a tool to see if I could escape the corporate world and to have a lifestyle of travelling and freedom…all those hippy ideas – and it worked. Obviously I am very passionate about making music, but I wasn't a talented 'born artist', it was just that music might lead to freedom."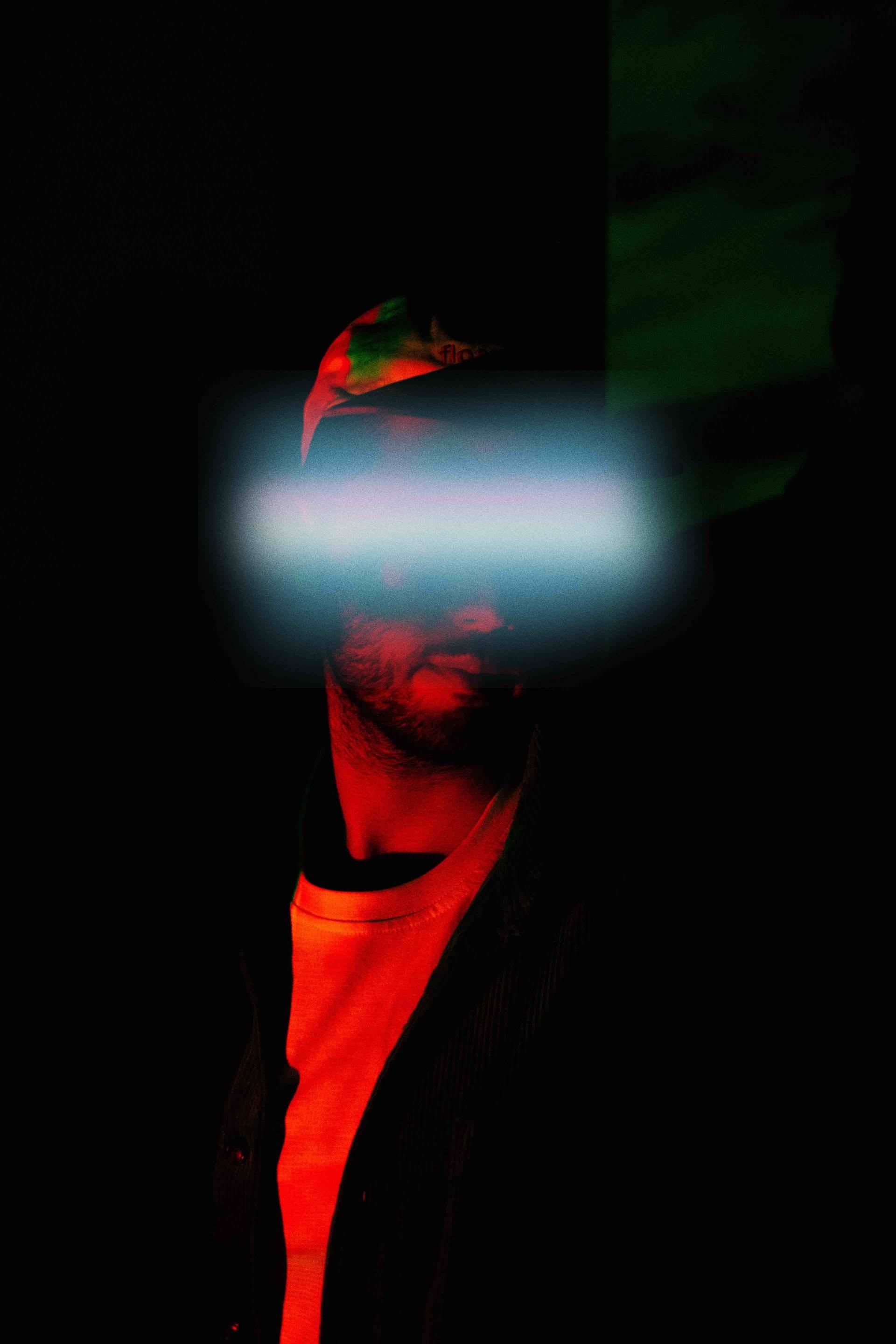 Gaston Blurry by Keegan Foreman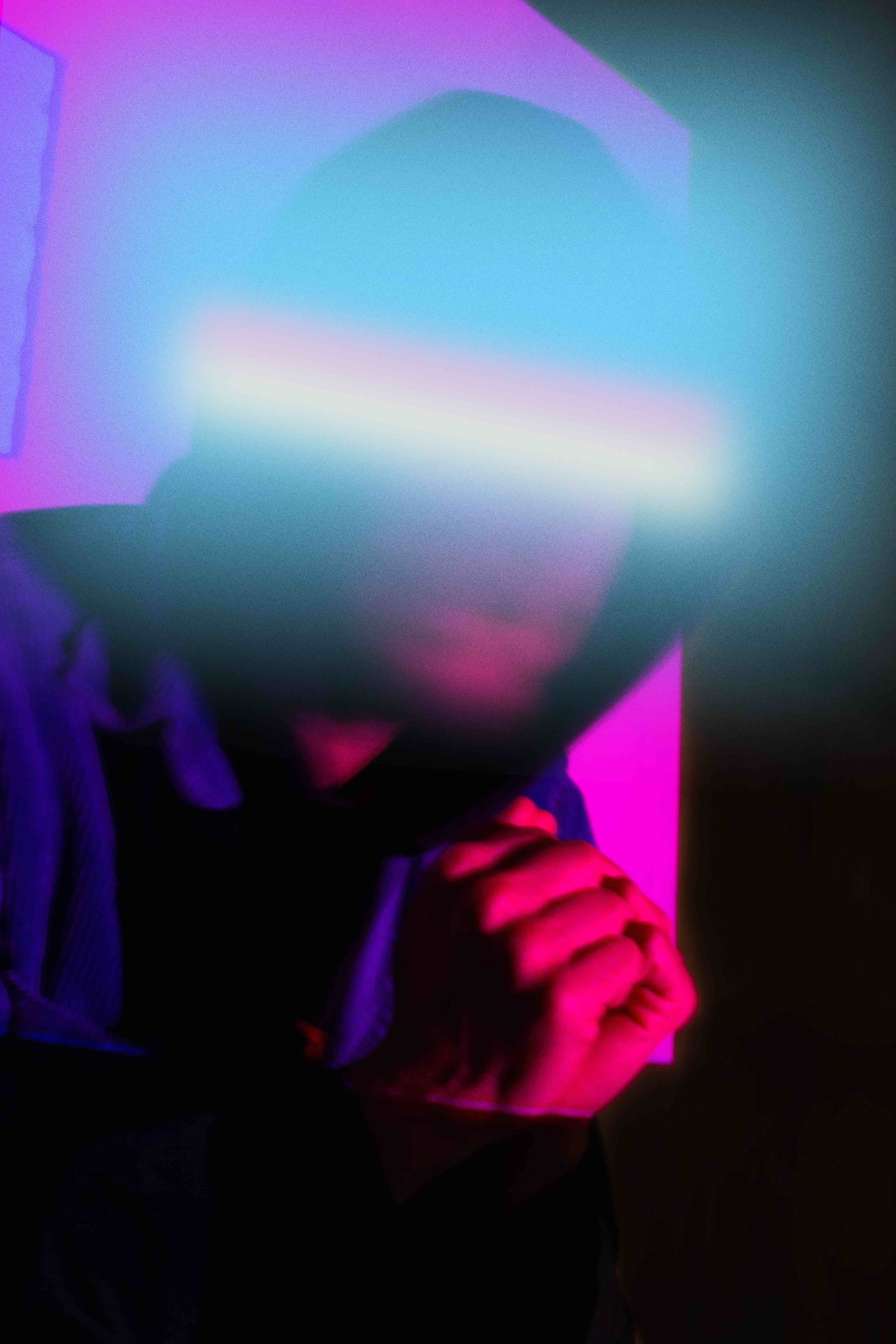 Valentin was initially most comfortable behind the scenes as a producer – but was eventually led to create his own project or moniker, explaining that "Boogie Vice was a project that came after being in the industry for a few years. I had already been through three different monikers, and after I experienced some imposter syndrome – being that I wasn't a natural born artist or had a strong message to share – Boogie was my way of expressing the fact that all I really wanted to do is make music that makes people happy and dance. It was no deeper than that." Such was the success of Boogie's entry onto the scene, with early tracks 'Bel-Air' (an incredibly crafted and punctuated adaption of the iconic 'Fresh Prince of Bel-Air theme song) and 'Bad Girl' at n°1 of the Nu Disco Beatport chart for several months.
Valentin had never planned to work for other people. It happened naturally and as a consequence of his focus on the technical part of making a song; being a trained engineer, Valentin is inclined to apply this analytical, detail-oriented style of thinking to his work. Engineers are scientists, their thinking shaped to be able to problem-solve and constantly evolve in order to optimise whatever is in front of them – hence, Valentin's music is precise – a kind of dream come true for artists who are perhaps needing the meticulous influence that Valentin can bring to a track or project. Valentin has worked with French legends like hip hop giant DJ Pone and master-of-house music, Étienne de Crécy – "Etienne was a big idol to me, so to have him reach out to me was crazy." and this scientific style or approach is perhaps why Valentin is also a master sampler. To take snippets of existing sound recordings and recontextualize them to create entirely new compositions is an artform – and one that Valentin seeks to do, as a means to pay homage to music history and a vision for new sounds. 
With Boogie Vice as a growing extension of himself, I ask Valentin what the impetus was to create Gaston Blurry: an alter-ego that uses visual and auditory samples, spliced through both digital and analog methods, "Two years ago, I was a bit bored of Boogie Vice because I didn't actually know where to go. I've always released more house music, but people here in South Africa were inviting me to play disco. I needed to find something with more of a consistent concept around it. I dreamt about the name, actually. It was so weird, I woke up and was like 'Yo this is cool! I hope I remember it in the morning' and thankfully, I did remember it."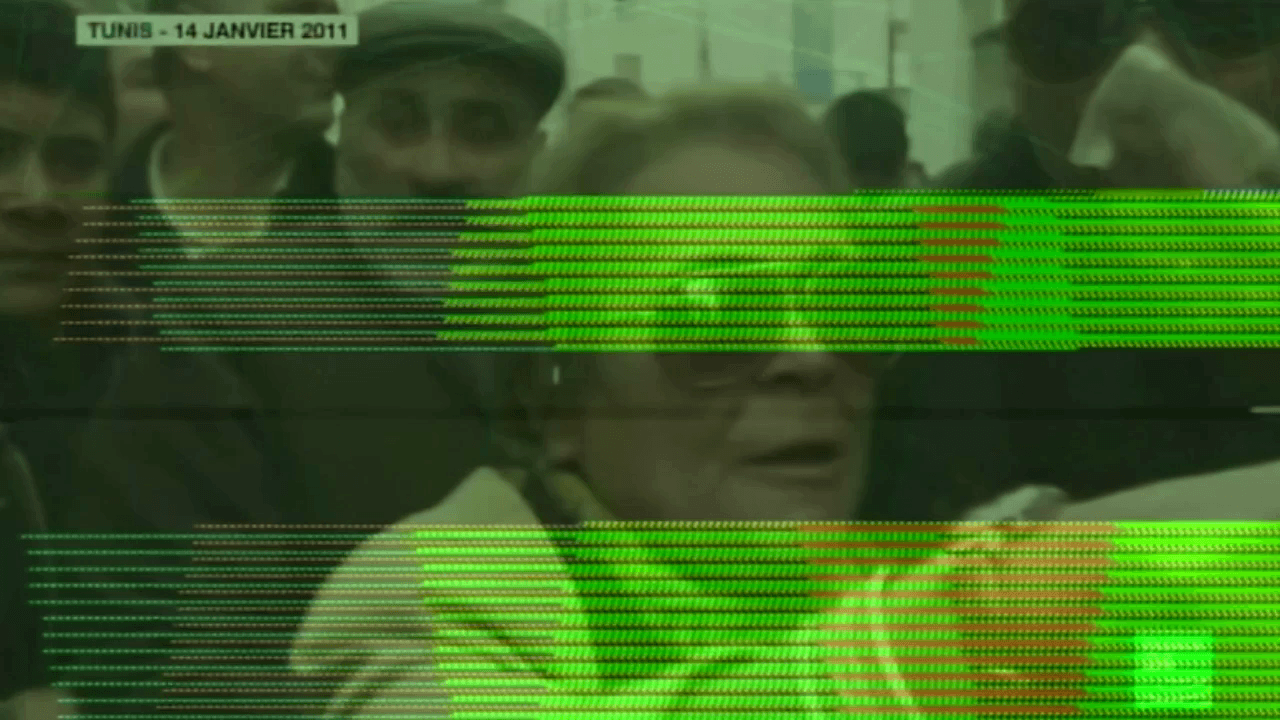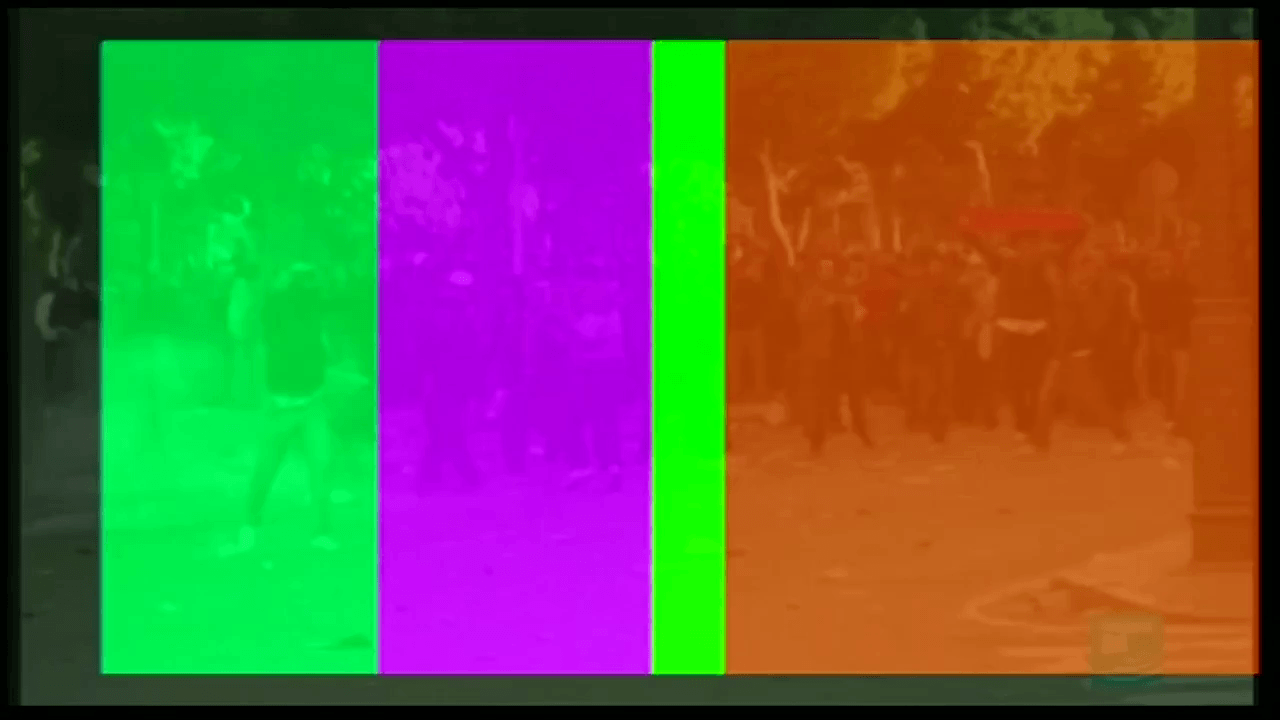 When Valentin came across the generative ability of analog video synthesisers, he knew Gaston Blurry would become more than just a sonic project. Instead, Gaston Blurry is emerging as a collage of sampling techniques. As he explains, "I have always wanted to try and escape my computer. I wanted to work more analog and it took me about a year to figure out how to make it work. I don't do editing on my laptop." The visuals for Gaston Blurry are constructed out of abstract visual patterns, shapes, and textures, made by manipulating various parameters such as colour, shape, and modulation. This hands-on, tactile nature of analog video synthesisers adds a creative and improvisational aspect to the artistic process – and Valentin then overlays this onto visual samples, while the sound is from his immense archive of samples, with a focus on disco records (Valentin currently has an immense archive, waiting to be worked with.)
The visual samples for Gaston Blurry are pulled from French archives – old-school footage, the first track is titled 'It's Up to You' has just dropped through Circa 99 (with an Étienne de Crécy remix dropping on 24th November), and features specifically French protests and freedom marches from the 20th century. For an artist who initially thought he didn't have anything to say, this project is a kind of full-circle moment; maybe a new existential era for Valentin / Boogie? Though, music and freedom have always been indistinguishable for Valentin – so Gaston Blurry feels like an organic progression – even if he describes his role as more of an orchestrator than anything else. Valentin remarks, "it's not my message, it's the message of the sample. It is definitely linked to what I think, but I want to let the project speak for itself. The new track I'll be releasing is 'California Sunshine' which as you know is a really great kind of acid – so I'll be using footage related to drug legalisation. So, yes it resonates with my thoughts, but it's more about how collectives and people respond to these big questions in our society."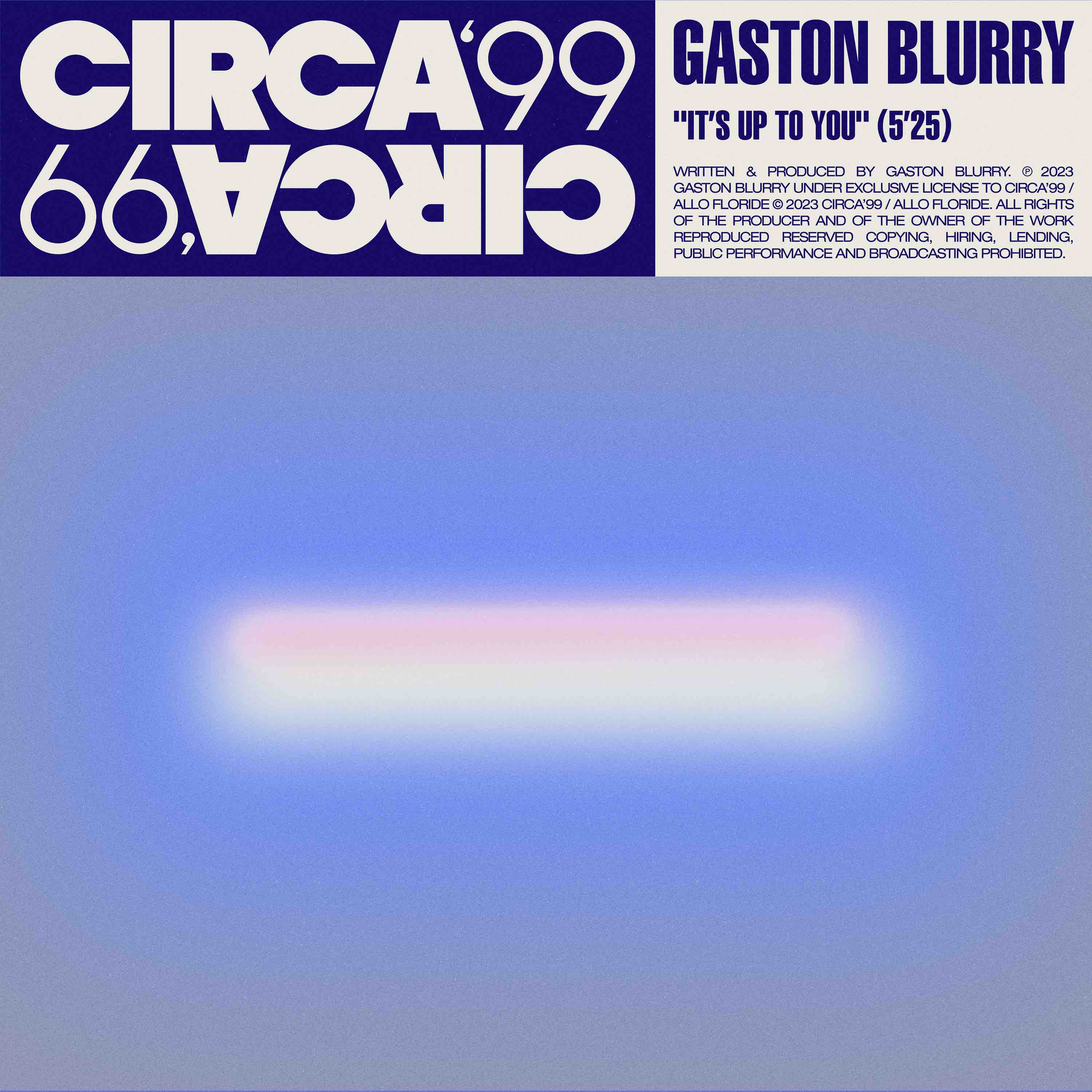 It's up to you – Circa 99
IUTY 19063 by GASTON BLURRY
Gaston Blurry is obsessed with the sample as a transformative tool. Maybe it's the nostalgic or emotional resonance, or the texture it adds to compositions – or the way a sample can constantly travel through time and be rebirthed over and over again, through different hands and minds. This style of repurposing by Valentin makes me wonder if it's the environmental scientist in him that is also driving this concept forward: a kind of recycling that is regenerative, making what has already existed notable and exciting for a new audience, in a new context, in a new century. Though in its infancy, you heard it here first; Gaston Blurry is a creation for the ages, harnessing the very coolest of creative and technological pursuits. 
Listen to Gaston Blurry's 'Its Up To You' HERE