And' is the third most commonly used word in the English language. For founder Rob dos Santos, the startling simplicity of the word 'and' suggested the continuation of a narrative, landing perfectly as the namesake of his production company, 'And.'
A principle of simplicity underlies all of their endeavours. Something may appear simple or uninteresting, but with the right perspective, it can be transformed into something distinctive; hence, And. selecting milk bottles as their symbol and Helvetica as their logo font. One represents a common household item, while the other is the most widely used font globally; together, these elements are combined and viewed from a different angle and something entirely novel emerges. This forms the foundation of their entire approach; simple, deliberate, distinctive.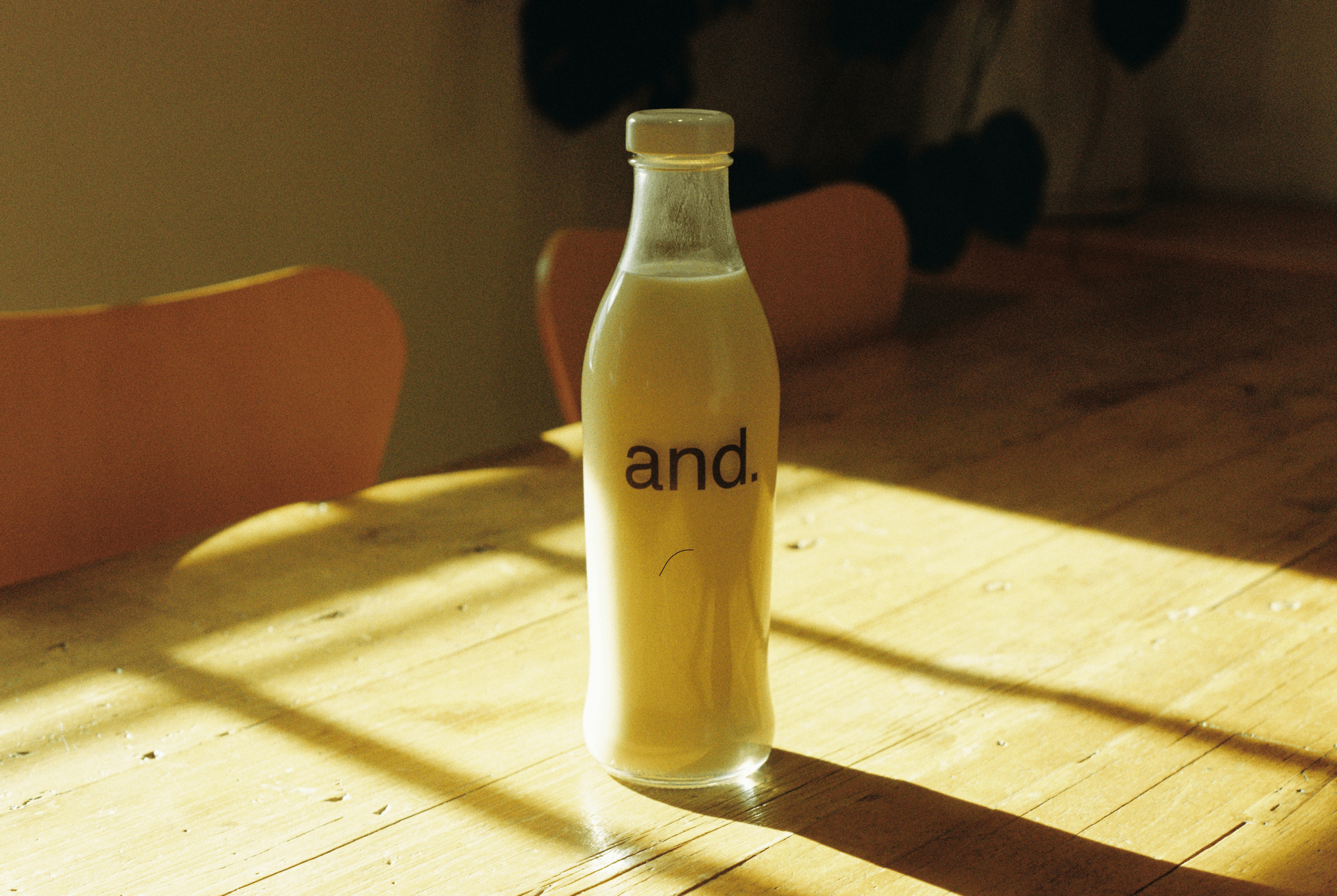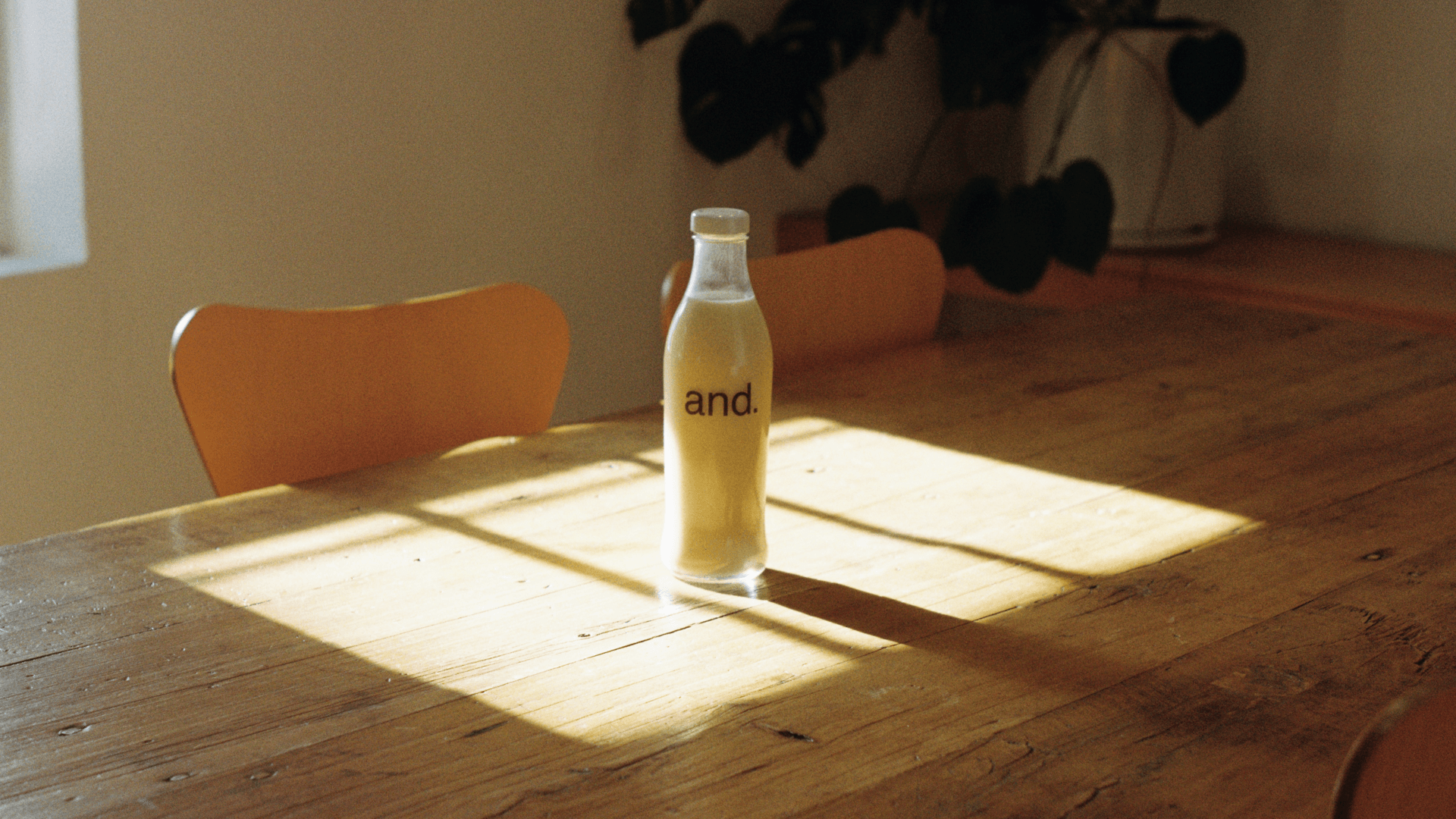 The word 'bespoke' can sometimes be oversaturated but for And. it's duly relevant and speaks to their personal and focused ability for visual storytelling. And. represents three directors with an exceptional service offering that features direct involvement from conception to broadcast. Rob dos Santos is a defining voice in film with around 40+ awards and nominations to his name – an exceptional feat for a director who just a few years ago was fighting cases in a court of law. Now, his focus as a director tends to be a strong balance between cinematic finesse and profound narratives. Christopher-Lee dos Santos joins And. not only as a highly accomplished features director whose work has been broadcast across streaming giants such as Netflix and Amazon, but as a director who specialises in car commercials, counting Porsche and Audi among his clients. Ryan Hing developed his visual eye as a creative director in fashion, and is now focused on full-scale directorial work, with his elevated storytelling encompassing every aspect of his output.
As individually, accomplished aesthetes, And. offers a selection of directors with exceptional vantage points for filmmaking and production. To converge the distinctive storytelling styles of three respectively decorated filmmakers has garnered 'And.' a serious seat at the table. Local, international – commercial and independent – this is a space on the frontlines of South Africa's burgeoning recognition in global filmmaking. Based out of Bree St in Cape Town, Linden in Johannesburg and with a satellite office in Soho, London – And. is uniquely suited to translate uniquely-South African sensibilities beyond borders, and into a defined realm that matches (we'd say, exceeds) international filmmaking standards. 
And. works at the intersection of film and commercial storytelling and is dynamically suited to both realms of commercial and feature filmmaking. For them, the art of adverts cannot be overstated; it is the most accessible and digestible format for most viewers around the world, in which localised storytelling is prized for relevancy. Some of South Africa's most strengthened depictions of storytelling have been through iconic advertising campaigns.
And. has one goal burning at its core: creating incredible visual stories through the art of the moving image. For And. there is no realm untouched by the process of filmmaking that cannot manifest as the highest reaches of artistic expression. Whether it's product focused or narratively driven; visual portrayals, technical expertise and production chops worthy of every award – we'd say, watch this space…and, and, And.
Visit And's website at www.thatand.com to view their work and to get in touch.
Christopher-Lee dos Santos 
IG
Vimeo 
All Images Courtesy of And.
Written by:  Holly Beaton