Well, it happened. On 9 September 2023, the family / brand / collective / force known as Broke opened Klubhouse over the weekend at 53 Wale St, Cape Town – not without launching their exclusive collaboration with Old Khaki the day  before. It was Broke's weekend (although it usually always is) except this time, the previously nomadic collective have landed squarely and precisely in their own flagship store, under the title 'Klubhouse' – the banner that they've previously used for their cult-status parties and experiences that they've hosted leading up to this moment. In a true state of effervescence and unbridled joy, Andile Dlamini, Sindiso Tshuma, Mzwandile Sithole, Akhona Beja and Simbongile Bino welcomed patrons to a space that will be the wildest and most inspiring space this summer and for years to come. A place for the kids to dream, to scheme and make the future manifest; imagine taking the dream of opening a flagship store with your homies and then actually pulling it off? I've said it before and I'll say it again. Broke is the blueprint : in brand-building, collectivising, living and creating. 
BROKE X OLD KHAKI
Before I get into the Klubhouse, we have to talk about Broke's collaboration with Old Khaki. This is the brand's first collaboration with a major brand resulting in a capsule collection, on display for its launch at Young Blood Gallery on Friday evening. A precise marrying between two formidable brands in their own right; the functional, straightforward appeal of Old Khaki served as the perfect container for Broke to colour in their sartorial vision. Complete with a commercial shot by everyone's favourite director Bathandwa Ngwendu, Broke X Old Khaki ushers a new dawn of beautiful work for a beautiful future in South Africa.
The unisex collection is a collegiate-inspired, sharp array of well-crafted garments. Crisp shirts, selvedge denims, a beautiful cardigan with the 'B' embossing, loafers and accessories form a strong capsule that doesn't need to experiment; it takes the DNA of  Broke with usual pieces like hoodies and T-shirts, golf shirts and ruby sweatshirts (indicating the brand's initial foray onto the scene just three years ago) and suffused it with more formal silhouettes. The key takeaway for me is the references to sharp, formal dress-codes of iKasi Pantsula sartorial culture; such as the perfectly fitting white shirt or the elevated loafer with silver hardware and tassel detailing that are essential for any wardrobe. With Old Khaki's ram logo and Broke's 'B' mindfully intertwined, the collection plays host to principles of incredible quality, local design and how collaboration can truly serve the future of South African fashion. Huge. 
Purchase BROKE x OLD KHAKI HERE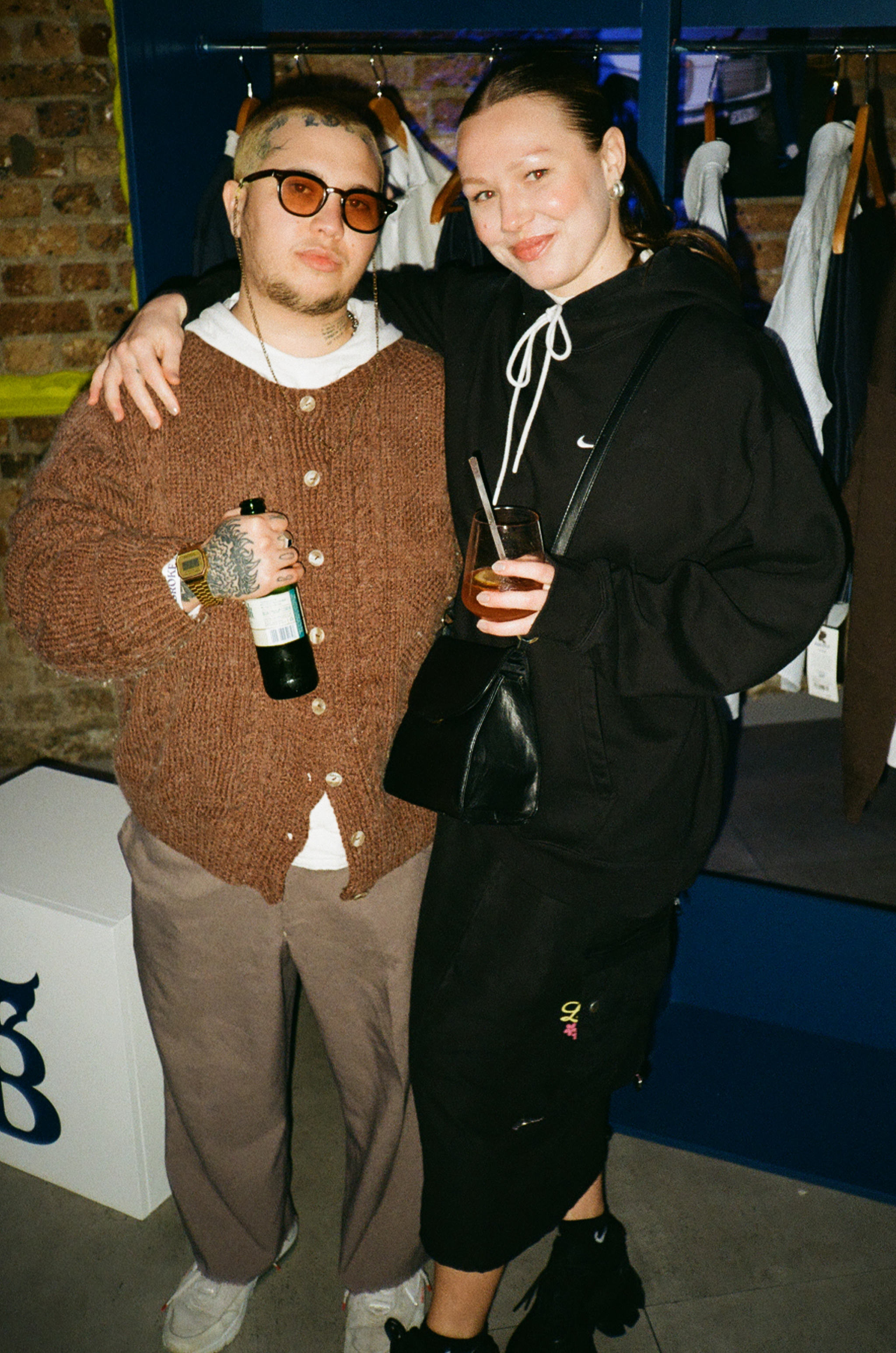 Oliver Scumboy & Liana Colvin at Broke x Old Khaki Launch Event by @brionyblevin
 Andile Dlamini, Sindiso Tshuma, Mzwandile Sithole, Akhona Beja & Simbongile Bino at Broke x Old Khaki Launch Event by @brionyblevin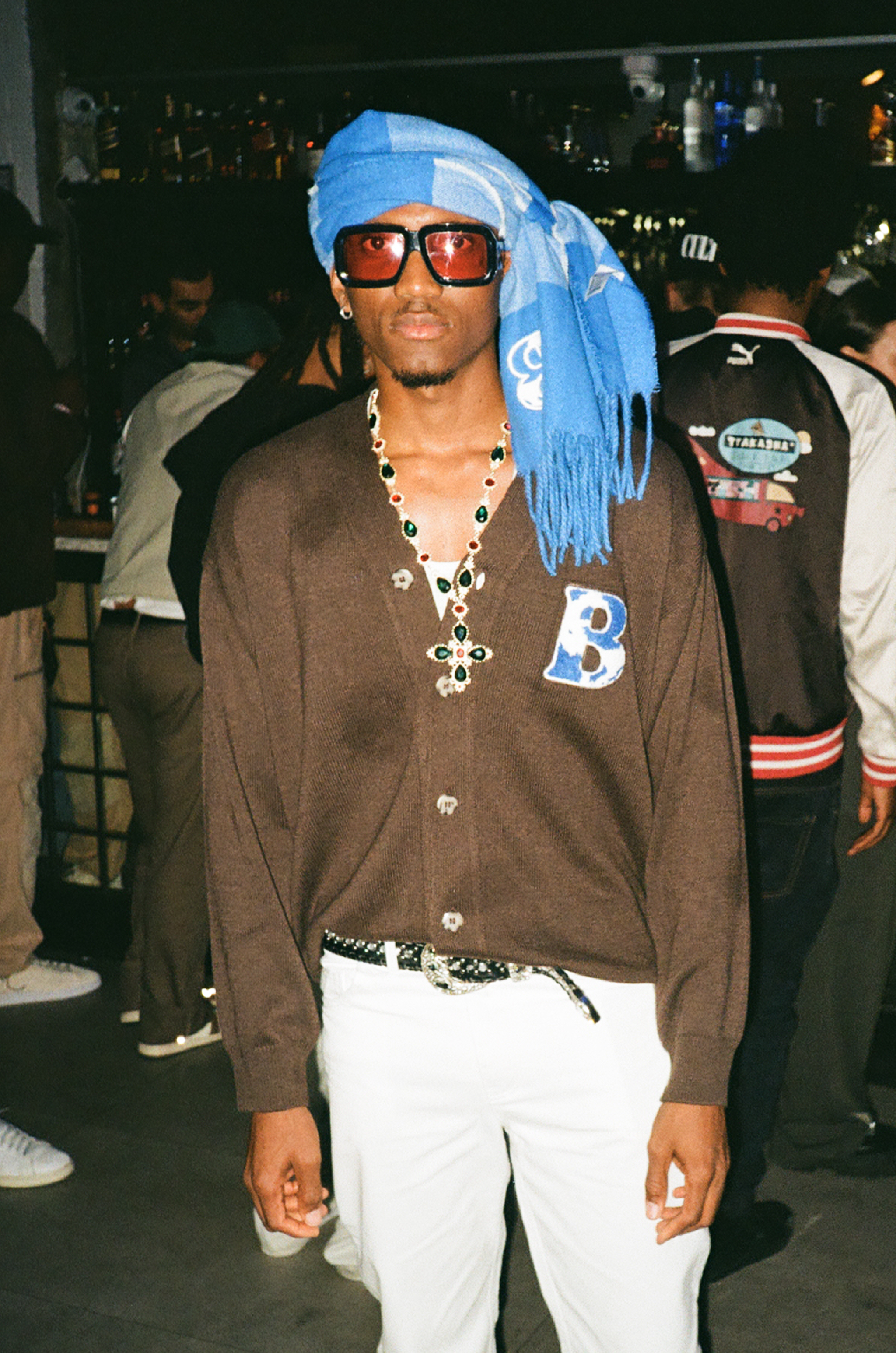 Yakubo oghenenyerhovwo at Broke x Old Khaki Launch Event by @brionyblevin
BROKE KLUBHOUSE
A quesnaking down Wale St on Saturday 9th September was in anticipation of one of Cape Town's most iconic events this year – or even in the last few years. A flagship store is a big, big deal and its opening served as a kind of ceremony for the possibilities available to South Africa's streetwear and creative community. As our art director Briony Blevin said, "Broke has transformed an inconspicuous space that we've all walked or driven past into something really beautiful." 
News of Broke's Klubhouse first became consecrated when the lower-half of 53 Wale St was painted white with the signature, electric blue contrasting synonymous with the brand. Over the weekend, wider family members and patrons were let in to experience the exceptionally executed 'deli' format; FRESH GOODS and BROKE DELI shelving first read as deli fridges but are actually host to the brand's garments. Inside, the ominously sized space is tempered by stark white white walls and ceilings with warmth provided by another signature Broke hue; crimson red. You know you're in Broke territory as every detail in the space is enveloped by the brand's carefully curated identity.
With ample lounge and deli-style seating areas, Klubhouse is intended as a synergistic concept store-meets-communal-space-meets-bar, and if the reports of the opening are anything to go by – the best party venue. The deli-counter is actually the DJ booth and the bar is fully operational. I won't share every detail, because the space is intended to be understood through many visits and experience; but in true BROKE style, the love and energy that has gone into this effort reveals the collective's spirit as unmatched in their ability to elevate and create literally anything, into something magnificent. We know Klubhouse is going to be a space that only nurtures the seeds of Broke's manifesto; family, success and good vibes only.
Broke x Old Khaki Launch Event & Klubhouse Film Photography by @brionyblevin