Red Bull athletes Leticia Bufoni and Aldana Bertran came to Mzansi to ride with the local female skaters and see what the country has to offer.
Women's skateboarding is a sport that has been gaining more attention and recognition around the world in recent years and South Africa is no exception. While we may not yet have the same level of development and resources as other skateboarding scenes in America and Europe, the growth and potential of women's skateboarding in South Africa is steadily on the rise.
While Bufoni is still a relatively young skater, only born in 1993, she's an experienced, highly decorated athlete who has the typical swagger of someone who knows what they want. She understands her role in women's skateboarding across the world and is in touch with how she can aid growth. This was at the centre of her tour of South Africa.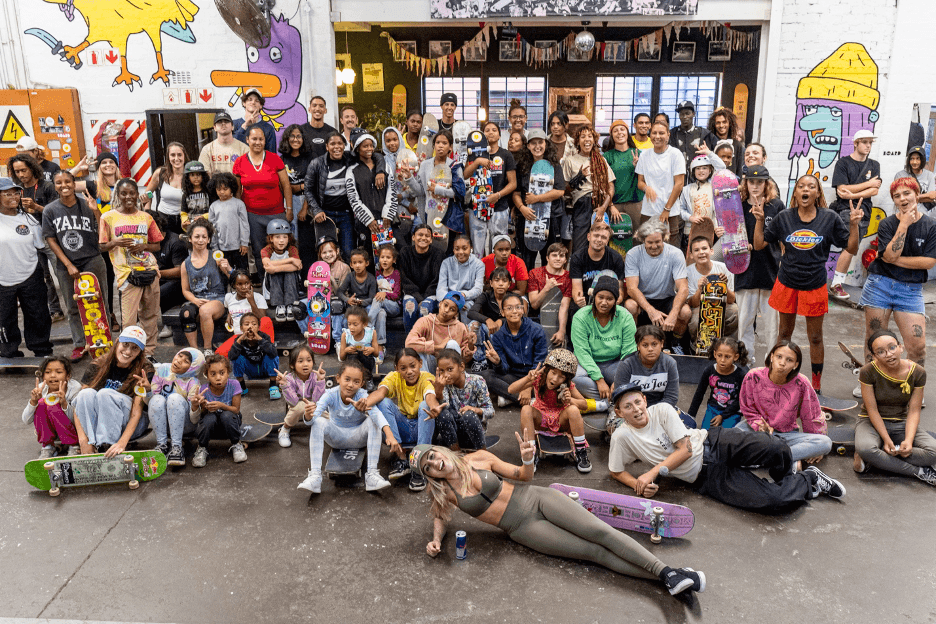 Unforgettable moments with the legendary Leticia Bufoni! Red Bull skater extraordinaire strikes a pose with fans and fellow skaters during her epic visit to South Africa.
"I see many girls who are really good at skateboarding and have no support," Bufoni commented. "There are so few events. Visibility is what's lacking because the girls are really good. There's no lack of quality."
During the tour, they spent a lot of time travelling and sessioning with locals Melissa Williams and Ntokozo "Choccy" Mono, among others. "The state of women's skateboarding in South Africa has grown so much in the past few years because I can just leave my house and run into a girl skating. When I started skating, that was rare," Choccy says, explaining that Leticia's tour did a lot for the mainstream visibility of the sport. 
Watch the full documentary of the tour at Leticia Pushes Mzansi
Press release courtesy of Flume
Feature Image of Skateboarding sensation and Red Bull athlete, Leticia Bufoni, brings joy to South African fans as she signs skateboards during her thrilling visit to Johannesburg and Cape Town.