Lukhanyo Mdingi
and his eponymous label have been awarded the
2023 Amiri Prize
. This award was initiated by Mike Amiri, founder of Los Angeles-based luxury label
AMIRI
, as '
an inclusive annual award and incubator established to encourage, nurture and showcase up-and-coming talent from fashion and fashion-adjacent fields that otherwise might not have their voices heard."
The price includes a $100 000 and a year-long mentorship program with Mike Amiri. 
Lukhanyo Mdingi's label has grown from strength to strength since 2015, marking it as one of the most important spaces for the sartorial, design-led growth of South Africa and the continent. The label "re-imagines and reinstates dignity and notoriety in their garment production with a small team based in Cape Town, while continually collaborating with artisans on the continent such as the expert weavers from PHILANI in Khayelitsha, Cape Town to textile artisans at CABES GIE in Burkina Faso." This is another recognition of Lukhanyo Mdingi's use of design as a vehicle for nurturing human ingenuity and craftsmanship, and further promises Lukhanyo's purpose as one of the most important designers in the 21st century. 
We are so proud of Lukhanyo and his team -and what this means for the future aspirations and dreams of young designers in South Africa and beyond.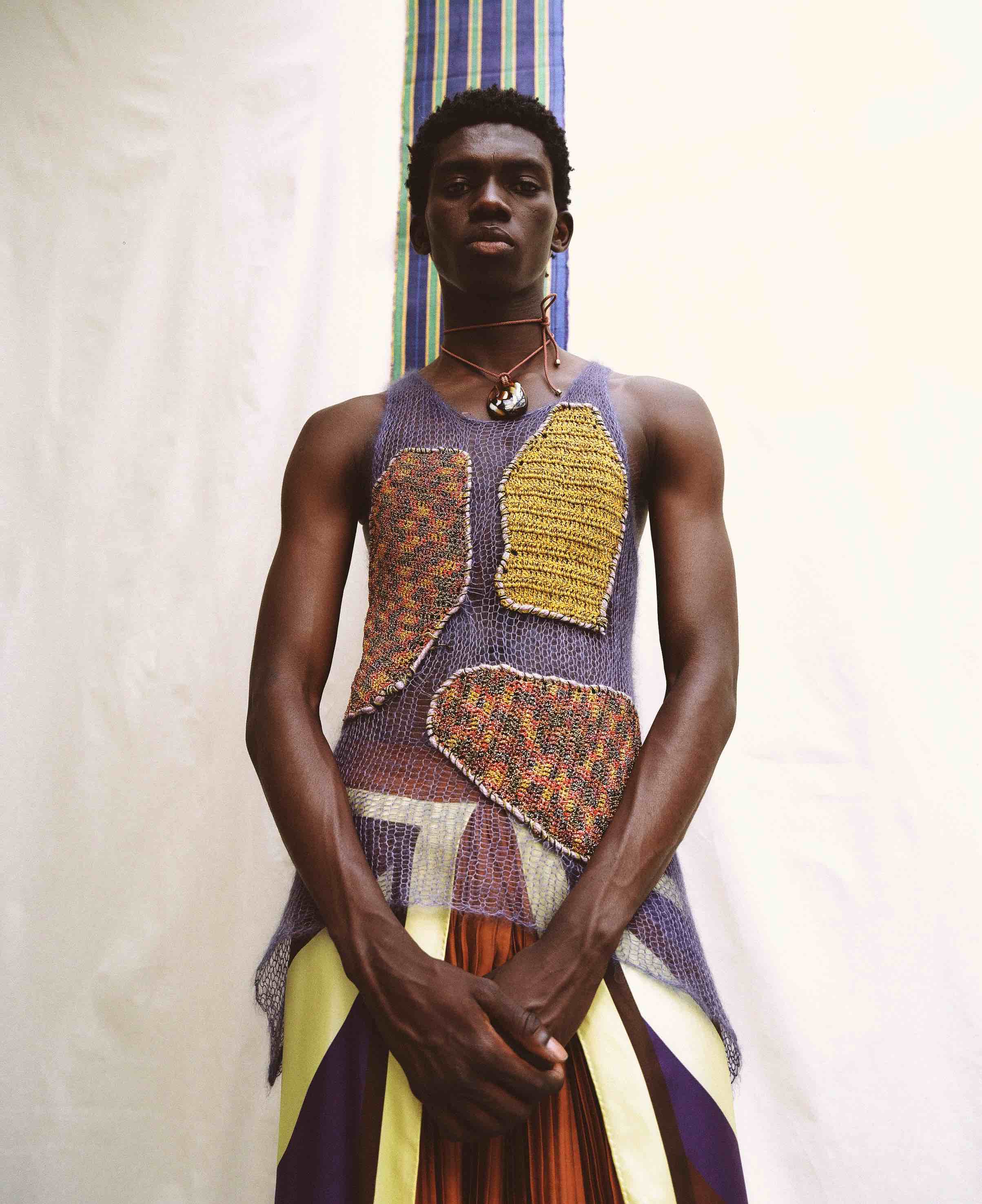 Burkina Collection by Lukhanyo Mdingi photographed by Jhonathan Baena