Women in South African sport are having a major moment, guys. Last week, South Africa's women's national soccer team, Banyana Banyana, made history in a head-to-head match versus Italy as rising football star Thembi Kgatlana scored in the 92nd minute, bringing the team out of a 2-2 headlock and straight into the top 16 of FIFA World Cup. This is the furthest any South African team, men or women, has progressed in any knockout stage of FIFA. 
Football is deeply and intimately woven into the fabric of South Africa. Across the planet, it has become the single most democratised activity among nations – with FIFA reporting that over 3.5 Billion people tuned into the 2018 FIFA World Cup, making the sporting event the most viewed television broadcast of all time and reaching more people than anything else across the world.  South was only unbanned by FIFA after democratisation; FIFA sought to restrict our country as an international protest against the apartheid government. It was in 1993, that the South African Football Association (SAFA) established the women's national team, which they named "Banyana Banyana" translating to "The Girls, The Girls" in isiZulu.
The current Banyana Banyana squad is coached by OG football legend Desiree Ellis. From Salt River, Cape Town, Desiree is hailed as instrumental in Banyana Banyana's success in the last few years, even being awarded the Confederation of African Football Coach of The Year in 2018, 2019 and 2022 for a variety of reasons, most notably for bringing her squad to second place in the African Women Cup of Nations. In an interview with Sports Industry Group, she described her leadership style as "a combination of transformational, supportive and democratic. In terms of transformation, I don't have to be present to effect change. Supportive, in a way that I don't micromanage. Everyone's an expert in their own right and we are respectful towards each other. In terms of democratic leadership, we emphasise equality and encourage discussion and a flow of ideas. We pride ourselves on teamwork both on and off the field."
Jermaine Seoposenwe by Muzi Ntombela, Backpage Pix.
2022 Women's Africa Cup of Nations – QFSouth Africa v Tunisia. Stade Prince Moulay Al Hassan, Rabat, Morocco.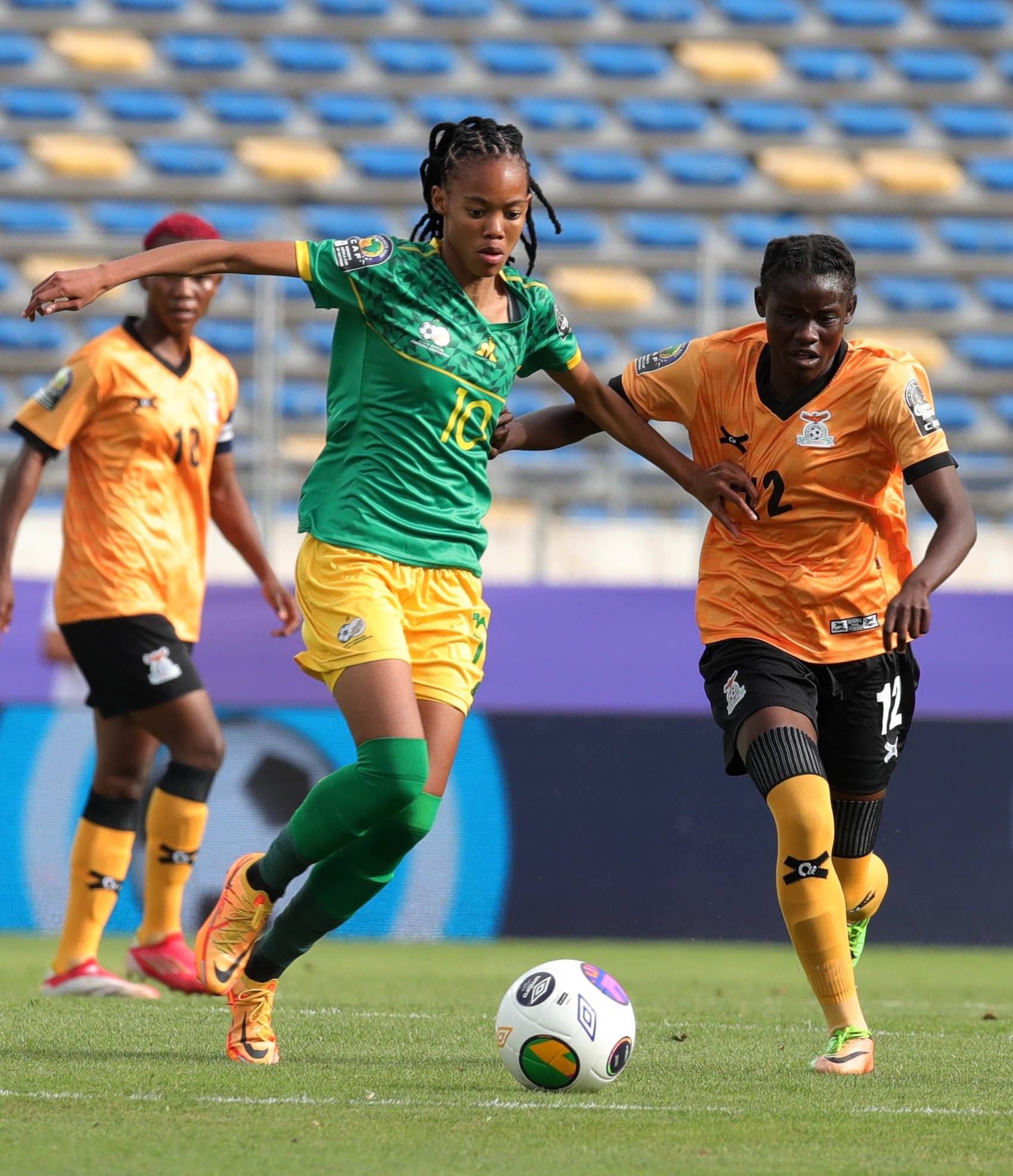 Courtesy of Banyana Banyana Twitter.
Women's football faces the challenge of historical underinvestment and societal bias, but embracing women's football enriches the sports landscape and catalyses broader transformations in attitudes, creating a more equitable and progressive society and it is for this reason that Banyana Banyana's victory marks a new era of appreciation and support for the triumph of women in South African sport. Unlike our men's national team, Bafana Bafana – Banyana Banyana do not receive the same kind of subsidies, salaries or structural support from government or the kind of sponsorships required to develop women's professional football.
Many of the players in the women's team are noted to work other jobs full time, with coaching occuring in the evenings after work. . This systemic experience of women in South African is proliferated across all industries, but when extended to the realm of professional sporting, highlights the gendered tensions and recognition of women's sport in a particularly confronting way. Banyana Banyana's win is a win for all women in the country, but it is also a win for all South Africans. Despite the intense challenges that we face as a country, that indomitable South African spirit continues to make itself known on the world stage.   
Banyana Banyana's current squad is:
Goalkeepers: Andile Dlamini, Kaylin Swart
Defenders: Lebohang Ramalepe, Noko Matlou, Bambanani Mbane, Bongeka Gamede, Tiisetso Makhubela, Karabo Dhlamini
Midfielders: Refiloe Jane, Kholosa Biyana, Sibulele Holweni, Linda Motlhalo
Forwards: Thembi Kgatlana, Jermaine Seoposenwe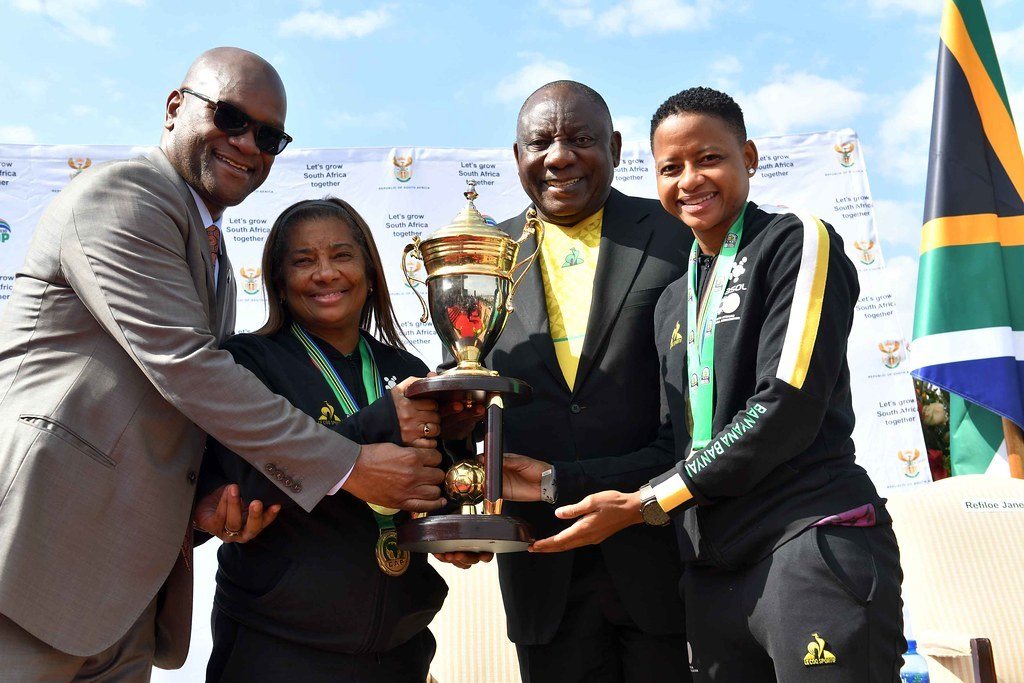 President Cyril Ramaphosa on Wednesday, 27 July 2022, celebrated Banyana Banyana's victory in winning South Africa's first ever Women's Africa Cup of Nations (WAFCON). [Photo: GCIS]
Netball is an enduring fixture for girls across South African schools. Our national team, the Proteas, has gained recognition on the global netball stage, currently ranking fifth in the world. For the first time, South Africa is hosting the Netball World Cup; with matches currently underway at the CTICC.
The Proteas are coached by formidable Netball icon, Norma Plummer. Previously, Norma was a national Australian player before retiring to focus on coaching and is known for her incisive tactical knowledge based on her own career. Norma has stated that "My whole coaching structure wasn't formed by sitting on a sideline – it never was. You learn so much if you actually study the game and I had to as a player-coach."
Spar Proteas' current squad is:  
 Captain: Bongiwe Msomi
Vice-Captain: Karla Pretorius 
Team: Khanyisa Chawane, Izette Griesel, Phumza Maweni, Owethu Ngubane, Refiloe Nketsa, Lenize Potgieter, Lefebre Rademan, Nicola Smith, Jeante Strydom, Nichole Taljaard, Elmere van der Berg, Shadine van der Merwe, Ine-Mari Venter.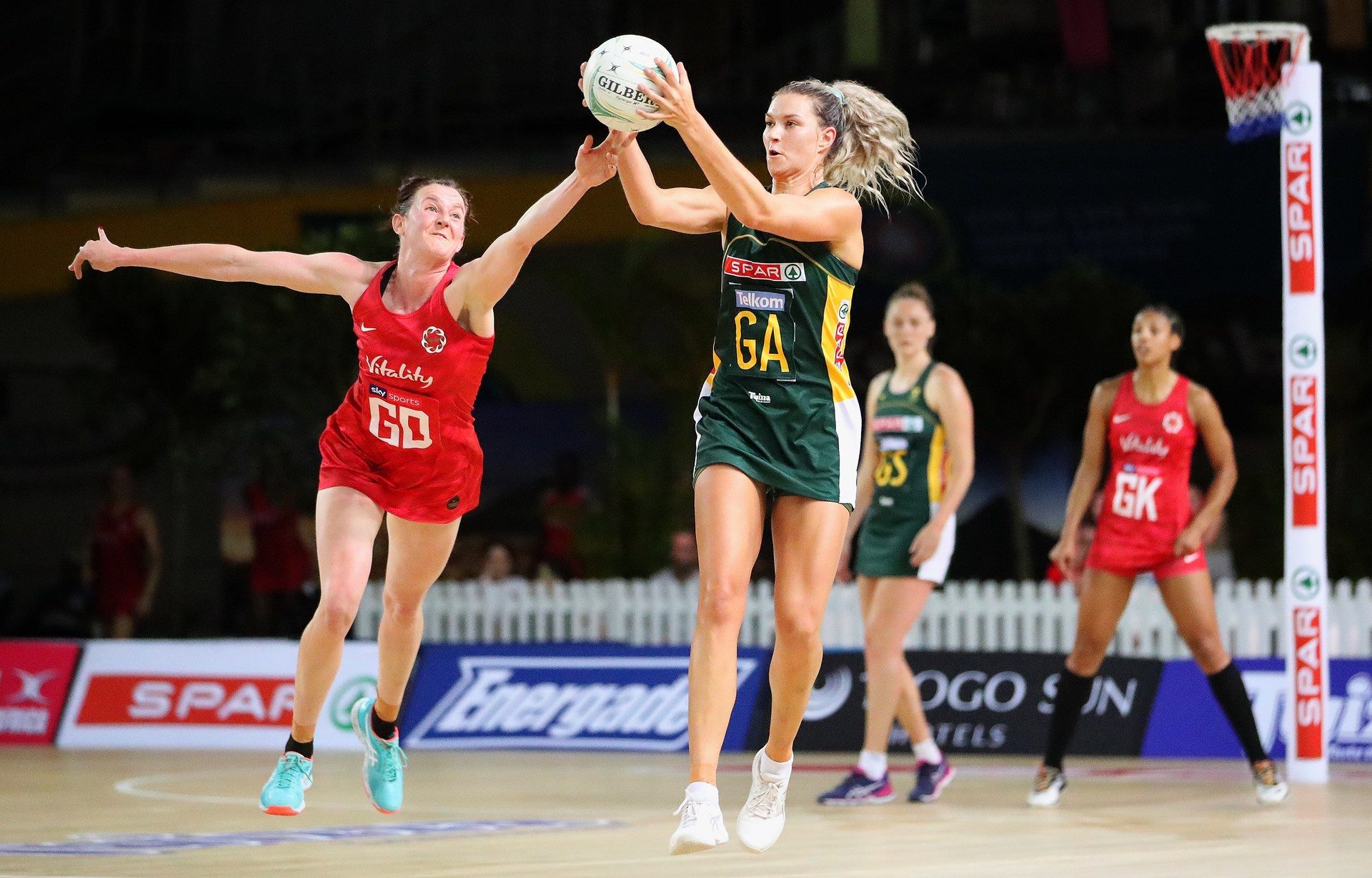 Spar Challenge, International Netball Test Series: South Africa v England, Match 3.
In addition to these historic moments for team-sports, athletes like Olympic running champion Caster Semenya and swimming star Tatjana Schoemaker are continuing forces in South Africa's sporting world. Caster Semenya achieved a significant legal victory in the realm of sports in July, with The European Court of Human Rights ruling in her favour, acknowledging that she had experienced discrimination due to regulations in track and field. These regulations had required her to undergo medical interventions to lower her natural hormone levels in order to participate in major competitions. The decision marks a potentially groundbreaking moment for the sports community and highlights the ongoing dialogue surrounding fairness, inclusion, and the rights of athletes. Then, Tatjana Schoenmaker (specialising in breaststroke swimming) became the first South African woman in history to win a world title at the World Aquatics Championships in Fukuoka, Japan in July – stating in an interview that "I just wanted to pitch up and not be scared to take on the opportunity to race some of these girls… I just wanted to come and see where I am personally and I didn't expect to walk away with any medal."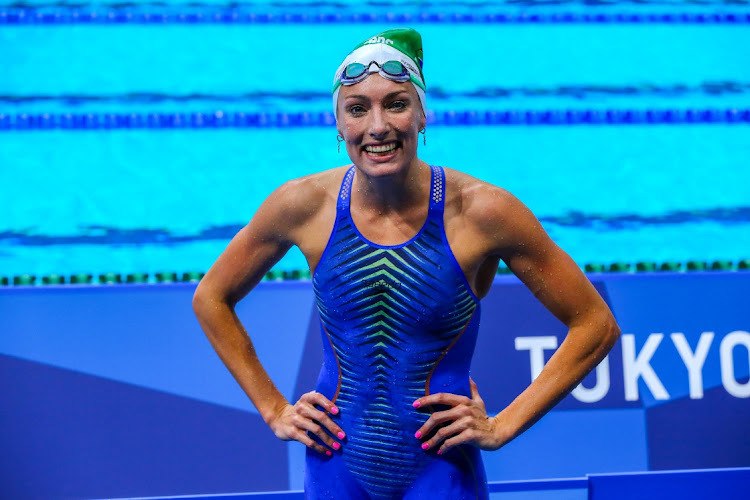 Tatjana Schoenmaker at the Tokyo 2020 Olympic Games courtesy of Roger Sedres, Gallo Images.
The challenges for women's sport remain across the world. This year has proved the national and historical importance of our female athletes and I have no doubt that we will begin to see more support (from fans and industries alike) – as we say at CEC, PLAY LIKE A GIRL.