Queer expression is one of the highest forms of art. To queer, as an active verb, within acts of performance or artistic work are potent and remedial acts not solely for its representation; this is crucial, but representation is the very beginning of what will be a future of total liberation. As I know, and even more so now from my conversation with artist Queezy Babaz, queering begins with the insertion of LGBTQIA+ folks into heteronormative spaces and contexts; but the vision, really, is about reshaping spaces entirely so that queer identities are not just inserted; they are holistically present in all aspects of living – from the very divine, to the very mundane. We are still very much at the beginning of this restorative process; of the centering of queer folks from the margins of society and into the very way society and community should and is being created – despite the continued challenges and oppressions against living freely and precisely as oneself. For artist, performer, DJ and activist Queezy, her essential way of being in the world is to confront through creation, to cure through performance, and to be everywhere, doing everything without the barriers that queer lineages before her faced.
Living Space, Sculpture by Queezy & Performance with Kamyar Bineshtarigh. 2021.
"I realised I wanted to focus on queer identity in a way that I hadn't before. I studied fashion, but it became apparent to me that whatever I do, I wanted to do this through a queer lens. I thought, how could I do that? And how could I integrate all my interests? So Queezy Babaz is a culmination of performance, costume design, music production, videography, photography and putting all these tools together to create Queezy's world. She is an extension of me, but she is also the ultimate queer person that I would want to see on earth. I design the costumes, and I weave all the elements to create this world that is Queezy's. Sometimes I insert her into an immersive world, her own world, or actual worlds – like DJing for example." For Queezy, taking on around three projects allows them to fully manifest themselves within their work. As an interdisciplinary artist, this consideration arises across a multitude of mediums. For her song and film, 'Sexy Island', we are taken into a surrealist mind trip conveyed by stop-motion, illustration, photography and performance are experimentally layered by Queezy and director Fynn Wilson. The sonic experience alone is dripping in techno-eroticism; the visuals make it a whole feast. Premiering on Nataal Media, Queezy reminisces on this work, "Queezy Babaz's 'Sexy Island' really shows how much my approach to drag and expression is pared back, and that's on purpose. I wanted it to be bodycon – hair with a fringe – sharp eyeliner and not over the top. I wanted it to be easy to consume, and it's the best way I feel like I can get more people to see Queezy. I also wanted it to capture how many mediums I work with and appreciate as an artist, so 'Sexy Island' it's not just a film on its own, it's an experiment."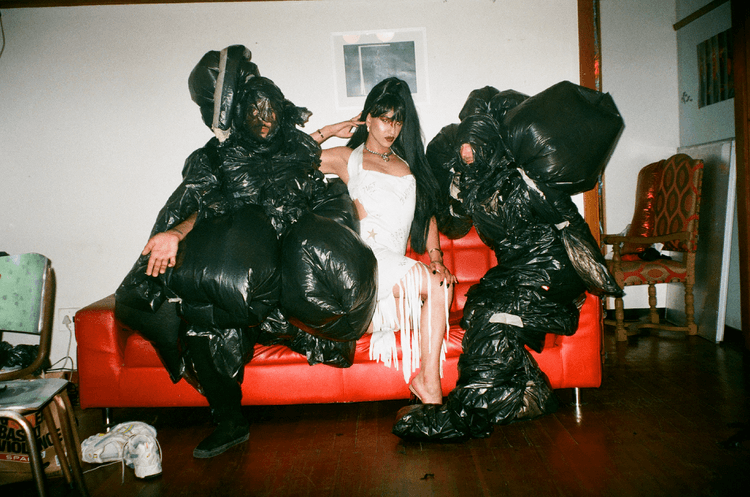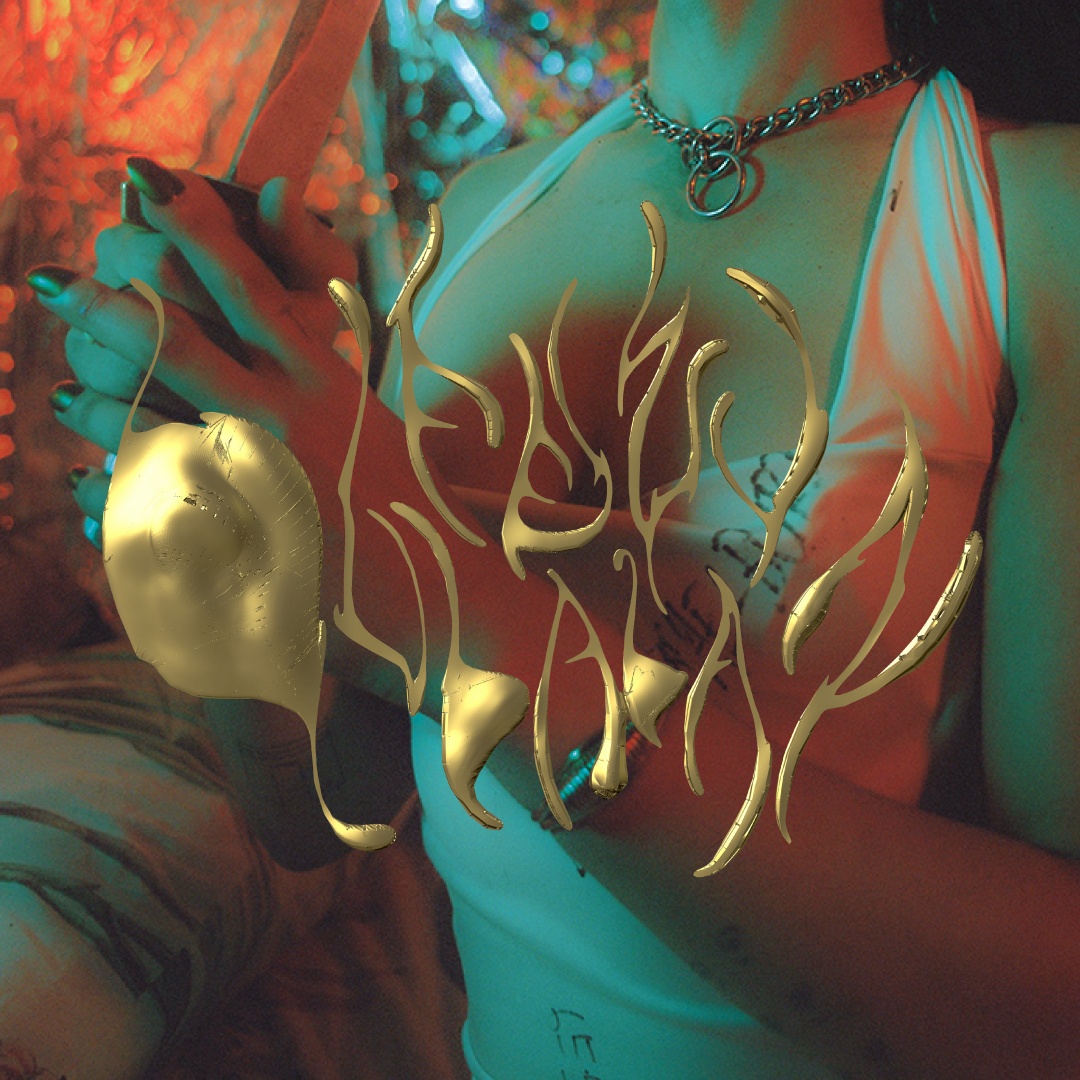 Sexy Island Music Video, 2020.
Within Queezy's work, and for almost all LGBTQIA+ folk, the responsibility for activism goes without saying; it's an unfair responsibility, but from this purpose is a derived vision of living, creating and expressing that is a blueprint that has only ever been put forth by queer people, and to which we owe so much, "I want to go beyond the idea of queerness is, but for now, I have to address these issues and I have to offer people a way to perceive and understand it – even though being queer is something that is always evolving and can't really be contained." In an incredible article penned by Saif Arbee, titled 'Our (Tr)Ancestor in the Mirror', details the exhibition  'Kewpie: Daughter of District 6'. Kewpie was a hairdresser and prominent icon in Cape Town's inner city queer community, and over 100 archival photographs were showcased of her life, and that of her sisters, detailing a kind of queer history so critically important that it is difficult to articulate. As Queezy says, tracing her queer lineage, "growing up, there were not many references for me. The reference I related to was probably Ru-Paul and through mass media. I wanted one that was from Cape Town, that was POC, and so coming across Kewpie was amazing. From what we know, she was able to walk around freely as a queer person. Now, I have more opportunities than she did. I have education, a fashion degree, I have travelled – I have been able to work in corporate culture and in the art world. Even where I live in Vredehoek, Kewpie was in District Six, which is where she could have only dreamed about living. So I'm very aware of what each generation is able to give to the next one; I want someone younger than me to have a queer future that I could have only dreamed of. That's what I want to see especially for young, queer and POC kids from Cape Town."  
Queezy has experienced many wild things and two that I was curious about were their performances alongside M.I.A and Slow Thai, "performing with M.I.A was insane – she was the first brown girl I saw on TV who was so cool, she was just chilling in a tree. I loved that perspective. Then with Slow Thai, he had asked for me to be the closing set in Paarden Eiland. It was so cool for this UK 'guy's guy' to have a drag queen DJ to perform. That was so punk rock." DJing as Queezy tells me is her way to take her performance outside of the gallery space into real-life scenarios. Inserting herself in those spaces was a means of occupying; and this has become a defining part of her artistic practice, "my DJing has gotten a lot better, I must say. Boiler Room was amazing, and I realised I needed to just get better at mixing."
Among Queezy's work is an intuitive bridging between the spiritual and material worlds, and in doing so a queering and decolonising of land as much as cultural hegemonies. I think of their performance with Hishaam Abrahams, 'The Chosen Ones', as Queezy explains their multidimensionality, "This aspect of my work began with some mobiles that I created in response to looking at living spaces and what objects and furniture hold memory. The part I felt that was missing was the feeling of having your ancestors around you. The metal mobiles that I created were abstract shapes that captured these feelings of what I wanted to bring to the physical realm and what an ancestor could be like. When I was invited by Jody Brand to Leeuwenhof, to the slave lodge, for 'Heaven Is Not Closed', I reached out to Hishaam Abrahams and conceptualised a performance piece with Elevation Dance Crew. We did a memorial for all the slaves who had passed through. This is the first time people of colour are this far and getting to freely perform on that site. We were able to have a ceremony, in essence, to express our art and history. We cleansed the space." The archival nature of Queezy's approach is something vital to the future generations – as they explain, "it was so hard to do research even when I was at fashion school. That's why I've made sure to be 'google-able', and make sure that there are articles written about me and that there are links available. Like this conversation now is something that queer kids in the future can use to be like okay, Queezy existed and so do I. This is about academia and filling the gaps in history."
"Chosen Ones" Performance, photographed by @unoffence. Apart of the exhibition "Heaven is not closed" by @jody_brand_
The role of drag is unquestionable, and even as other parts of the world grapple with absurd laws (like the targeting of Drag queens in the US), it remains a central and continued legacy in South Africa. Queezy's focus for drag is to subvert the standardised approach to drag, and asked herself what her character would be? As she says, "I wanted to pare everything and take her out of a club context, lip-synching. The look is simple – I'll do my natural eye, or have a sleek fringe or fit a bodycon to my body and not with any padding. Queezy is a femme-form and inserts her into spaces where drag queens might not ever be, like a straight club and performing as a DJ. I want to be in public spaces. I love the idea of Barbie having all these different careers – so my vision is that the Drag Queen could be the sound-engineer or the director, she could be a doctor or she could be at Home Affairs. We need drag everywhere, and it can be." This untapped way to express visibility is so beautiful; breaking down stereotypes and barriers require integration. I'll never forget the drag queen who helped me with my first make-up purchase at Woolies when I was 12; she was utterly fabulous, and like Queezy – she was pared back and wearing a two piece black power suit with deep burgundy lipstick. Drag, trans-visibility and subverting gender are powerful antidotes to a constrained world – and Queezy illuminates this with kaleidoscopic range.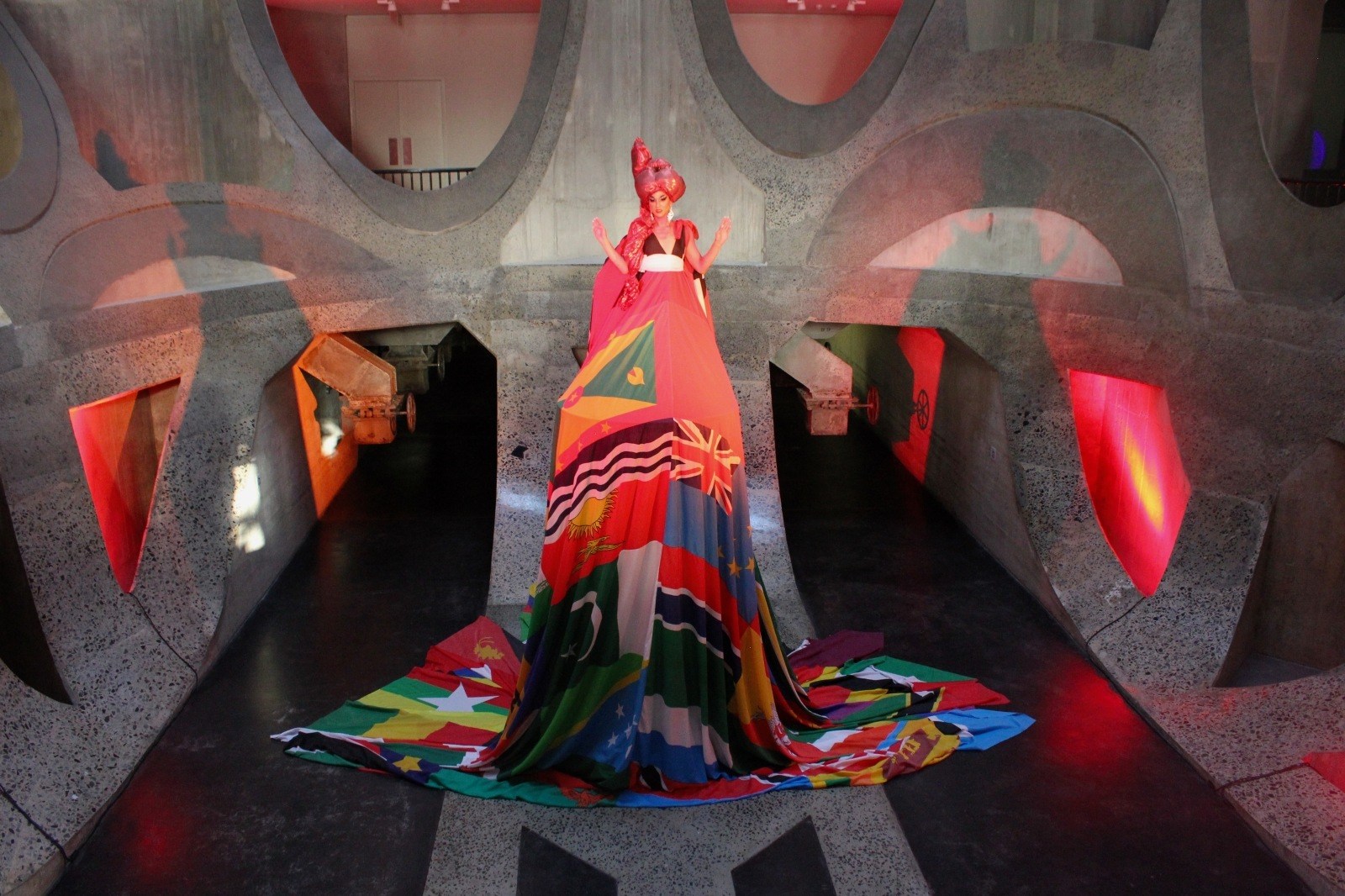 Rainbow Dress. Performance, 2018. Zeitz Mocca. Photographed by Christi Nortier.