As scholars and purists of the 50-year-old Hip-Hop culture, we have witnessed and contested what constitutes a freestyle in the lore of rap's penmanship lineage. As a mental exercise, a freestyle does not follow the structural rules of a standard 16 bars verse regarding flow, cadence, and subject matter all working in tandem to narrate a concept or story. A further investigation establishing an academic reference to the evolution of freestyling makes special reference to the book How To Rap by Paul Edwards which placates acclaimed originators Big Daddy Kane and Myka 9 amongst others who note the polarising definitions that make up a freestyle. 
Big Daddy Kane states: "In the '80s when we said we wrote a freestyle rap, that meant that it was a rhyme that you wrote that was free of style… it's basically a rhyme just bragging about yourself." 
Myka 9 elaborates "Back in the day, freestyle was bust[ing] a rhyme about any random thing, and it was a written rhyme or something memorised".
 Divine Styler says: "In the school I come from, freestyling was a non-conceptual written rhyme… and now they call freestyling off the top of the head, so the era I come from, it's a lot different." 
This is where the friction gets heated. Before modern-day music mogul Lil' Wayne's Weezy F Baby era built a freestyle cult with his No Ceilings, Dedication and Drought mixtape series followed by the commercial rise of hip-hop media where the likes of Black Thought, Ab-Soul, J.Cole, Chika, Stogie T and Westside Boogie were jackin' for beats and freestyling (or for argument's sake free versing) on Funk Flex, LA Leakers, Sway In The Morning and the like as part of album rollouts, the improv laden Off The Dome freestyles which challenge the poise of on the spot trains of thought became the lifeblood of credibility of emceeing taking precedence over a well written "freestyle" verse. 
When the globe was thrust into the uncharted territory of the COVID-19 pandemic, so too came the rise of the Freestyle Renaissance in South Africa that was short of a flow from the late Ben Sharpa and P.R.O(kid). Stogie T gave the industry release day a run for its money with Freestyle Friday while Zakwe complimented platform lore with the KZN Lockdown Cyphers, complimented by SPeeKa who moulded the Sotra Cyphers all unlocking different pockets of emceeing for the multifaceted thread of penmanship that rules Azania. No one could have anticipated what laid dormant in the offices of independent record label and management culture staple [STAY LOW] whose freestyle platform [No Paperwork] is the talk of the digital town if the Twitter spaces hosted by culture commentators and youth music advocates French Fry (@__french___fry ) and Uber Eats (@__eatzz) (who also serves as a Hype Magazine Staff Writer) are anything to go by.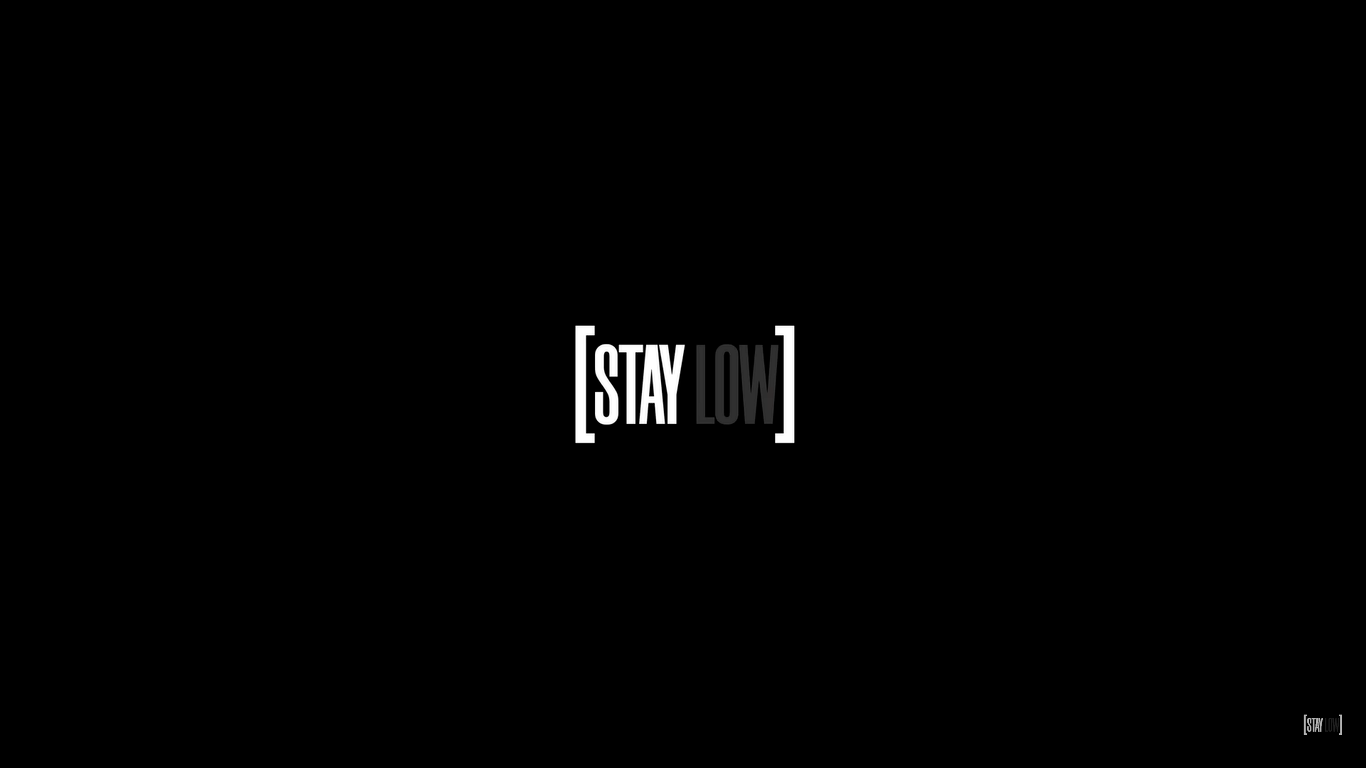 Banner Image Credit @staylow_official
The @StayLowOfficial Twitter account has the young rap community hot on their tweet seats eager for the next instalment of the freestyle series with a montage of questions. Will the rapper join the black or white tee shirt (unofficial) coalition? Will their freestyle be off the dome or written? Will they address their competitors? Which beat is on the platter for lyrical decimation? Where do they rank in contrast to their freestyle predecessors? [STAY LOW] is ever so eager to answer all these questions with the standard 12 PM Thursday premieres draws hip-hop to the epicentre music culture conversation and it will be interesting to see creatives foray into the promotional element similar to [No Paperwork's] contemporaries where freestyle episodes align with respective album rollouts.
What would a verse, freestyle or any faction of lyricism be without those tasty quotables? As always there is each to their own preference in terms of the best quotables from artists and these are the most memorable bars for me;
"Shoutout Touchline you should have been nominated/Just so I can beat you as well as their favourites" – Tyson Sybateli

"These mah'f*** call me sick but I'm just generally ill" – Tyler Linkman

"Rappers yelling all in our ears like we are deaf/face flush from fast flows but we ain't heard what you said yet" – ZuluMecca

"100 00 hours did it/this isn't beginners luck, is it?/You know the rules and you ain't gotta ask/The truth I'm a polygraph" – Ginger Trill

"Cut from a different fabric no wonder I think of/it's R.I.P to any rapper who's cut from a thin cloth" – Ammo Kgoadi

"I can't cry when I get snubbed for a nomination/not when I'm winning on a weekly and monthly basis/treat me like I'm the greatest" – Touchline
Its interesting to note after weeks of giving Tyler Linkman (@tylerlinkman), Tyson Sybateli (@tysonsybateli), ZuluMecca (@ZuluMecca), Ginger Trill (@ginger_trill), Ammo Kgoadi (@aMMoKgoadi) and Touchline (@TouchlineTruth) their respective praise and loosely constructive criticism came the return of the age-old academic debate of freestyling and a turbulent meditation regarding whether the true opinion-led measure of credibility that should be afforded to the talents who showcased their skill sets building or retaining their 1000 true fans. Don't shoot messenger, these artists are incredibly talented and these sentiments are worth noting only for our developing understanding on how to maximise freestyle culture in South Africa's hip hop scene – claims levelled against any artist brave enough to get on a mic and work their magic, usually come from people who never would. Such is the irony of critique in hip hop and beyond.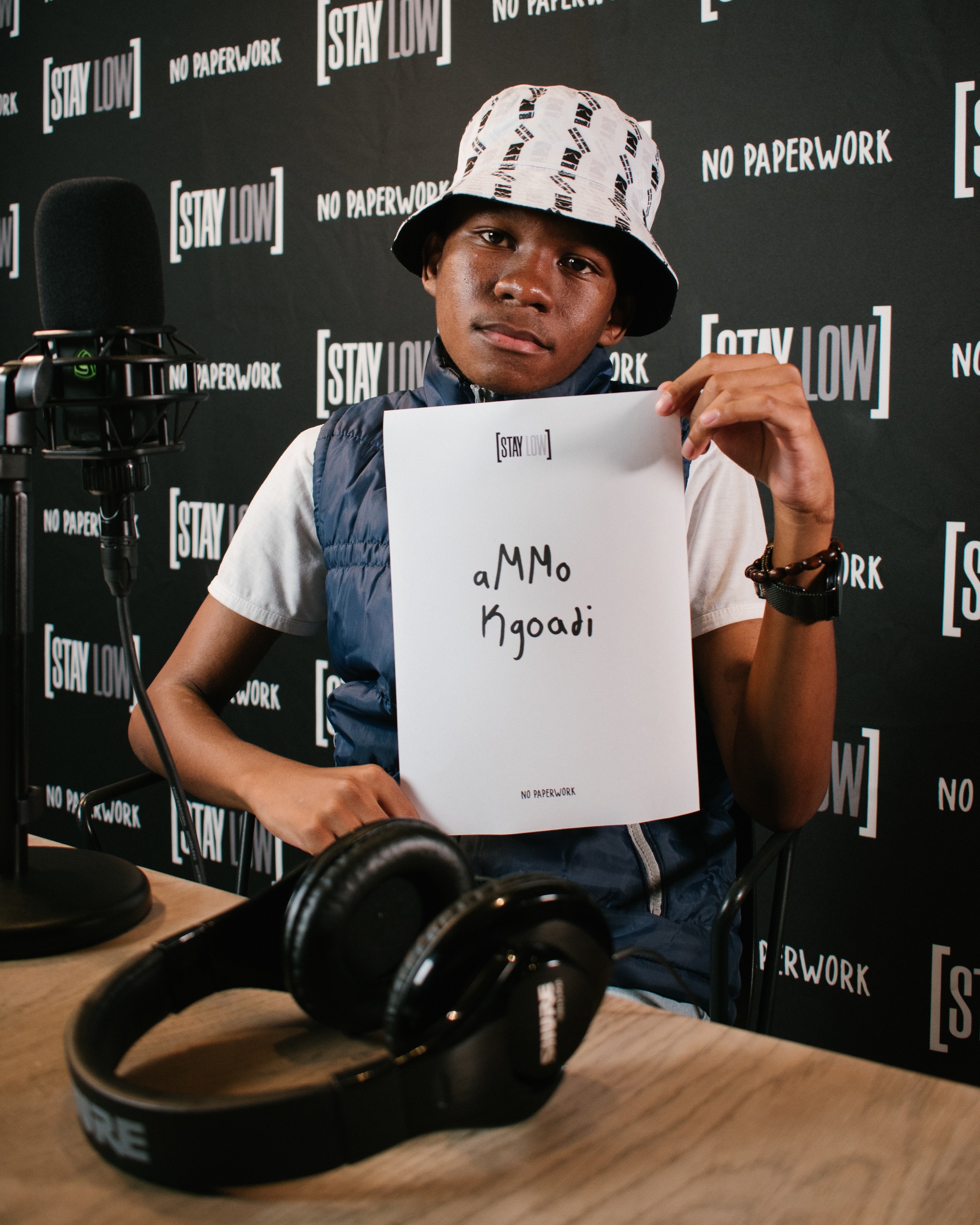 Ammo Kgoadi Image Credit @staylow_official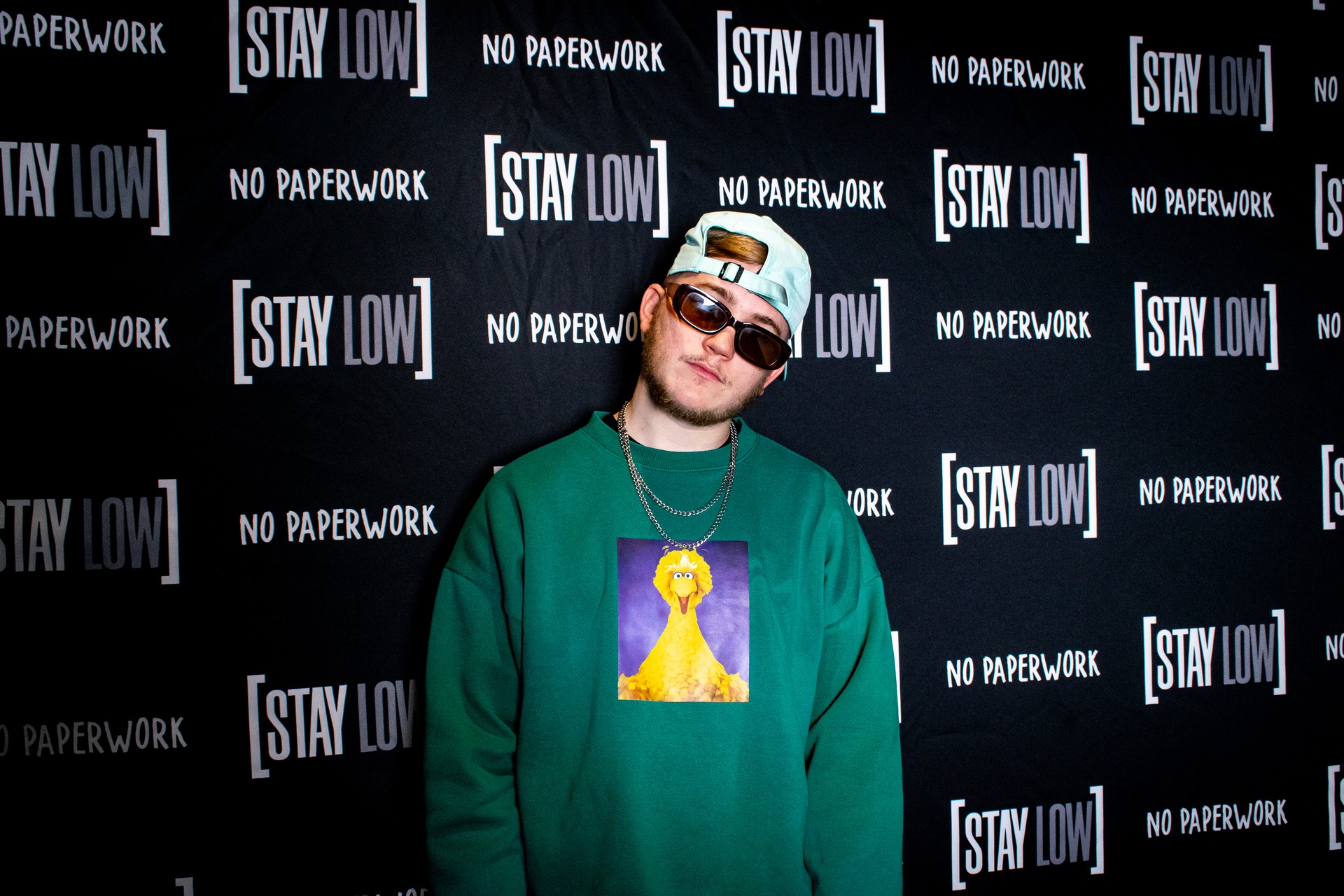 Tyler Linkman IG Image Credit @staylow_official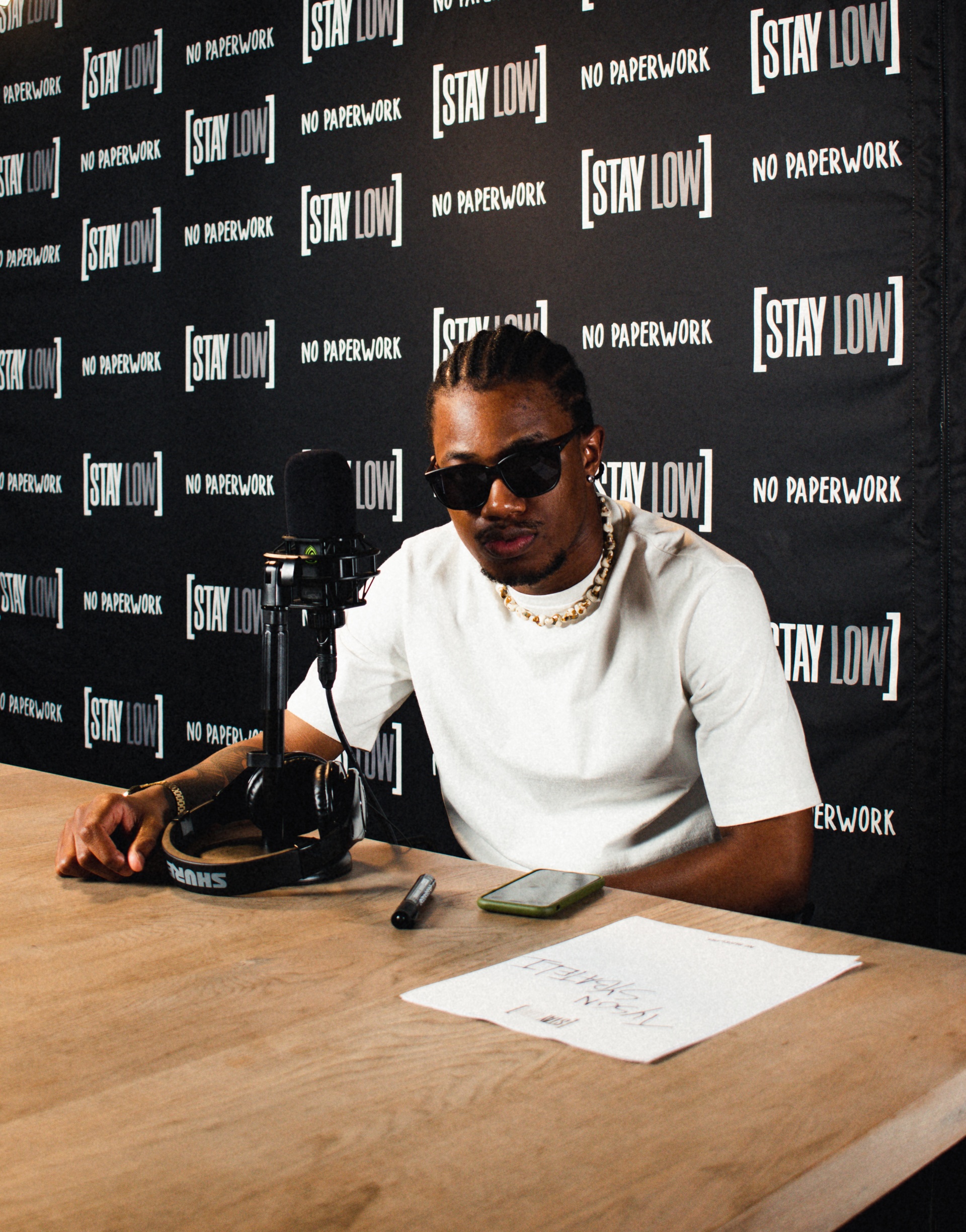 Tyson Sybateli Image Credit @staylow_official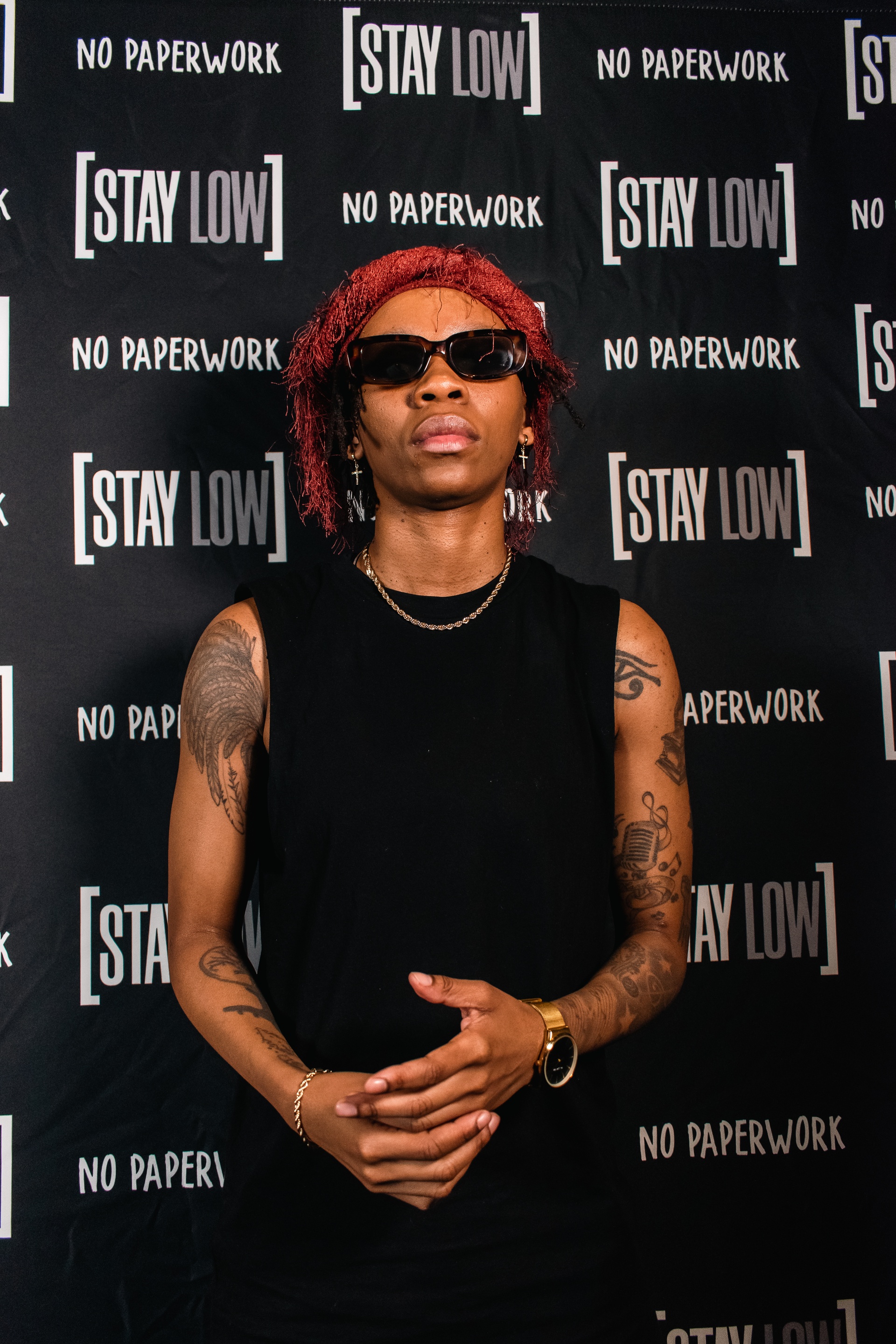 Zulu Mecca Image Credit @staylow_official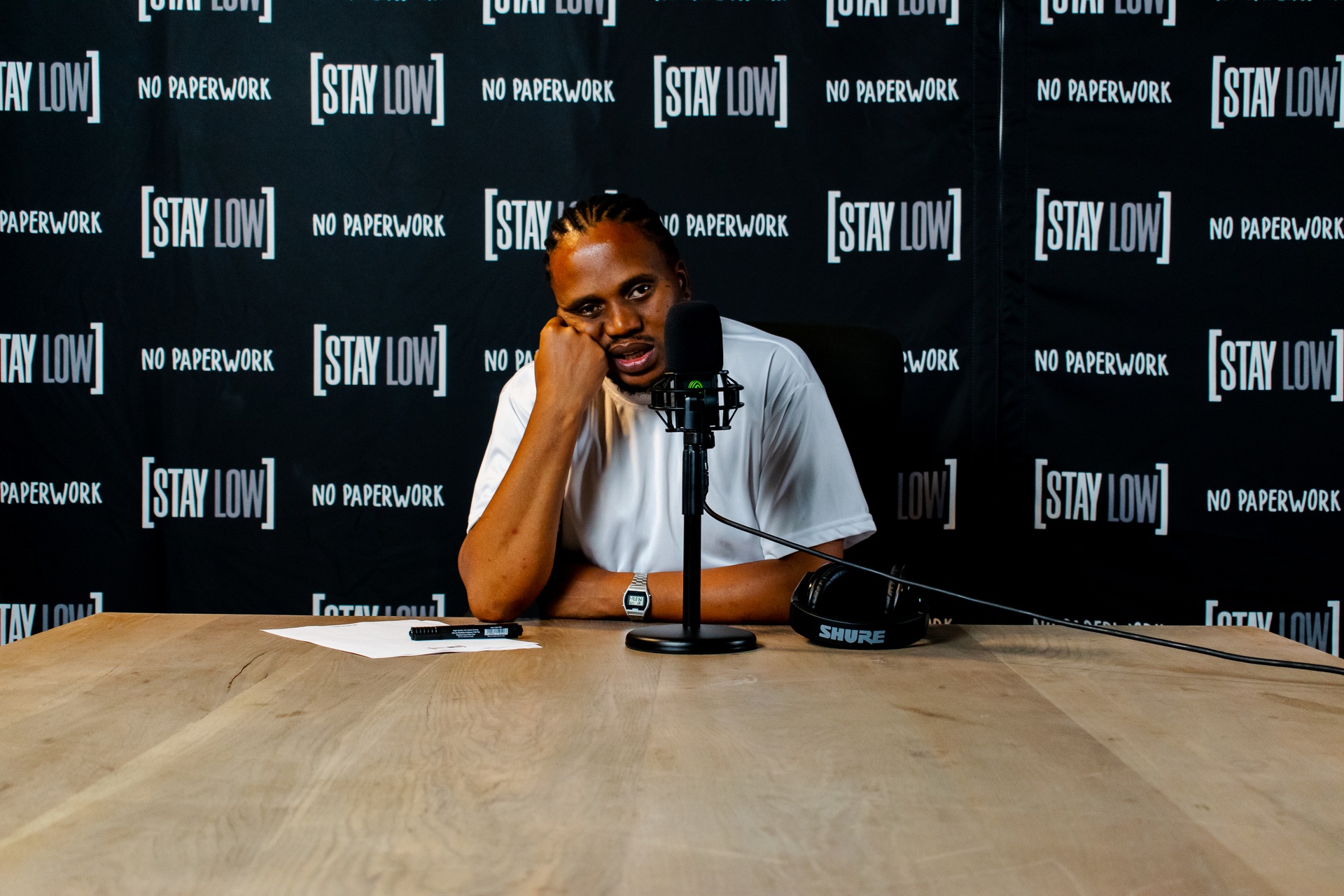 Ginger Trill Image Credit @staylow_official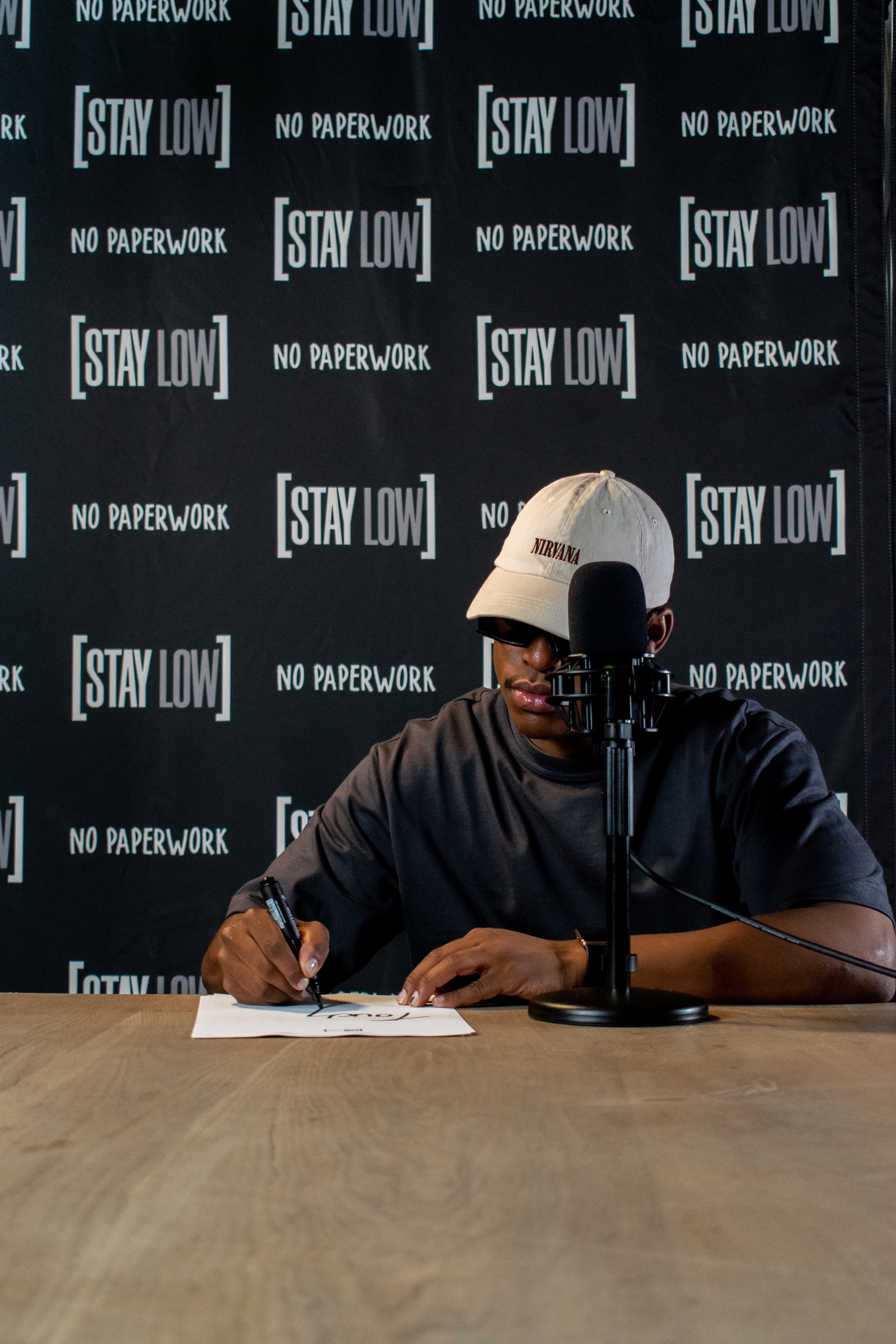 Banner Image Credit @staylow_official
A critical point of departure from the heated online conversations was no one quite came close to the "Off The Dome" freestyling other than Ginger Trill who rapped over Nas's "New York State of Mind" beat. While Ginger's contemporary Tyson Sybateli whose flashes of an improv skillset, witty bars such as "Hip-Hop ain't dead it got sick for no Reason" (responding to Sizwe Alakine's claims that Hip-Hop is dead when he pivoted to amapiano as a stream of income) coupled with his seamless cadence, tone, diction and flow on Notorious B.I.Gs "Who Shot Ya" beat made him the target of discredit relegating him to a well-rehearsed free verse, a label smacked on all the contemporaries who have taken to the hot seat and spit their heat. 
Reading a verse is one of the highest pain points of discredit where emcees/rappers have come under fire for owing again to the polarising definition of a freestyle. This was another point driven against ZuluMecca whose second section of freestyle over Jay Z's "Death of AutoTune" beat was thought to have been read from her book of Rhymes thematically resembling the bible furthering her spiritual messenger concept cannon that has set the tone of conflict in her dual FABLE & WEPT EPs. 
Reading discredit was further levelled against Touchline with an insult to injury as his performance over Kanye's "So Appalled" was not only alleged to be a read verse it felt unprepared trudging between moments of sliding off-beat with a dexterously poised flow and mildly responding to the Sybateli jab pertaining his nomination snub from the 2022 SA Hip-Hop Rewards.  Interestingly enough he currently sits with the highest count of views (over 14K) and while the  anticipation for his freestyle was met with mixed reviews Touchline settled his score with both rivals, Tyson and the SA Hip-Hop committee. 
Anyone who has been following [STAY LOW] knows their penchant for pushing the bounds that define the status quo of culture.  From their eclectic roster of multi-discipline talent including lordkez, Mars Baby, ZuluMecca, Shooterkhumz, T.emba, Priddy Ugly, Zoocci Coke Dope, Die Mondez, Tumisang Khalipha, Bontle Modiselle, Tyler Linkman, Herc Cut The Lights, and Chef Katlego Mambo, to the [No Paperwork] freestyle platform [STAY LOW] remains innovative in their advocacy for craftsmanship.
[No Paperwork] is primed to be at the forefront of conversations that advocate for the progress and preservation of Hip-Hop in its entirety one controversial freestyle at a time and it is exhilarating to be part and parcel of the golden age renaissance of a beat, a verse, and a conversation that stole my heart more than 16 years ago. In the words of Priddy Ugly who still owes us a freestyle episode [Are'rapeng Bafwethu! – Let's Rap!]   
Watch "Touchline" Freestyle HERE
Watch "ZuluMecca" Freestyle HERE 
Watch "Ginger Trill" Freestyle HERE 
Watch "Tyson Sybateli" Freestyle HERE
/// Connect With [STAY LOW]
Twitter: @StayLowOfficial
Instagram: @StayLow_Official
Website: www.staylow.co.za