I have wanted to speak to Ulrica Knutsdotter for a long time. A titan of industry in South Africa, Ulrica is a fashion and wardrobe stylist who exudes the very best of the profession; both in her work and in her effortlessly cool, tongue-in-cheek personal demeanour. Also, similarly to my own mum, Ulrica traded in a life of Scandinavian bureaucratic ease and austerity for a roller coaster ride on the southernmost tip of Africa; this year, it will be the 20th anniversary of Ulrica's move from Stockholm to Cape Town. As South Africans, we tend to foster a kind of pining for the world that we perceive in the northern hemisphere; 'the grass is always greener' mentality, so to speak. Some of us have dreamed of leaving the country to expand our horizons and seek opportunities elsewhere – and though they exist and I do think living in other places around the world can be essential for character building, Ulrica is a testament to the magic of our own backyard. That indomitable – slightly chaotic and perennially interesting – South African spirit. 
"My life took a 360 turn when I came to Cape Town in 2003. That year is a striking division between my life before and my now, after moving here. I had a very normal, middle class upbringing in a small town and as you know, Swedes generally aren't ones to brag and so life was very predictable and just incredibly 'normal'. I am from a small island off the south coast of Sweden, Öland, so even moving to Stockholm from Kalmar was a big deal for me. Kalmar is a really pretty town but it's so boring – I was there now, during summer, and you can spend one night in town. It's totally picturesque but totally boring." Ulrica says. In many ways 
the Swedish welfare state and social policies have historically provided a high level of security for its citizens – in turn, along with Nordic social-norms, this has rendered the perception of Sweden as predictable. While this is a total generalisation, it would be this kind of thirst for something new and uncharted that would lead Ulrica to her next move. As she describes, "I was living in Stockholm and working in corporate following my degree in Kalmar – I loved it, Stockholm is a really great city. Long story short, I met a South African guy who was living and working in the city. When I look back, it was pretty soon in our relationship that his contract was up at his company and suddenly, we were fantasising and dreaming about doing something different. We decided to take a year off and just go to South Africa. I quit my job – I had enough savings to sustain myself for one year – so we did exactly that, we came to South Africa."
Ulrica describes the culture shock that she experienced as part of this life-changing move, "I was ready for a change. It wasn't so pronounced – I didn't realise how much I needed a place like Cape Town – but slowly over time, I felt completely drawn to the possibilities that were here." In addition to this country change, came a career change; with an academic background, Ulrica had never even thought about a pathway into fashion, "it was really through finding new friends who were in the creative industry here that suddenly I was exposed to having a creative career. I had zero experience, I had no fashion education, I'm useless at sewing – but I have always had an eye. Even before I had moved to Stockholm, the way I dressed was always experimental. Dressing was always my primary expression of self." 
One of the most profound things someone can do, is precisely what Ulrica had to do – "I had to start completely from scratch. After a year of being in Cape Town, I just wasn't ready to give up being here and I had to follow that feeling. I was starting to realise the freedom of being here. There are upsides and downsides of living in South Africa, as we know, but there is a kind of energy of celebration that runs through everyone here. People believe in you, they see you. People verbally express themselves here. When I go back to Sweden, I'm quite loud now – South Africa brought me out of my shell in so many ways."
Ulrica is from a cast of fashion creatives for whom paying one's dues is essential. Today, anyone can all themselves a stylist – for reasons that are both democratic but also slightly problematic. As Ulrica tells me, she started working in a clothing shop on Long Street. Let's not forget that in the mid 2000s, Long Street was the central creative hub of Cape Town. Ulrica says, "My friends who were photographers introduced me to styling through modelling test shoots. I was able to scrape things together and make a pretty good living by being thrifty in doing all sorts of jobs. Still to this day I do model tests, because it can be really fun and doing the basics keeps me honed in on my process. I come from a different school of stylists that had to do it all. For stylists like me, who started when I did, you had to learn the ropes and work your way up."
Ulrica's principal focus is advertising and commercials. The advertising industry boomed here in the last twenty years and has been a lucrative segue for international companies to produce exceptional work alongside incredibly hard-working, South African crews. I ask Ulrica about her creative method as a stylist, to which she says "this is what I do, so if I believe in something, if I see that the end result has the potential to be mind blowing, I push incredibly hard. I think I am one of those who is obsessed by every single detail. It is all in the details and I think I am known to be a bit of a perfectionist. Research helps a lot; moodboards and the process of creating a narrative – a story – are essential, whether it is for editorial or commercial purposes. I draw inspiration from everywhere, I am very visually driven, and a small thing, a detail, can spark creativity and from there on it flows."
One of Ulrica's most recent ads had her shortlisted for the 'costume styling' category at the Berlin Commercial Awards – along with a shortlist for the director, Matthäus Bussmann. The crowning look, a 'futuristic Princess Leia' was conceptualised by Ulrica in the last moments, as she describes "I remember the last day of shooting, day 5, and the final scene for the big costume party. I had been caught up everywhere but behind the monitors that day, packing up, organising, preparing for the massive wrap of the job and generally exhausted (it had been a hard one). We had nearly run out of time – hitting overtime – and we decided to push for a costume change for one of the characters. The actress (Nathalie Walsh, stunt woman/dancer/actress) changed into a "futuristic princess Leia" costume I had designed, and she and the lead actor in the ad performed this incredible martial arts dance." It is outcomes like this that edify the role of the style as critical to the vision of a work – and makes the heavy-lifting of styling bags, fights with rails and locations, all the more worth it. Ulrica describes the meticulous planning, endless sourcing and lying awake every night thinking of costumes; no detail goes untouched or un-thought of. In addition, the fittings for this commercial coincided with Halloween; a nightmare scenario at any wardrobe hire space in the city. As Ulrica says of the project, "the other featured actors and actresses also got their own time in front of the camera and watching it on screen was mind blowing and quite emotional. I nearly started crying. It all came together – featured and fitted actors – all the background extras done by me and my team and along with hair & make up had transformed the cast into fantastic looking characters. It could have gone so wrong so easily – instead of Vogue Italia it could have looked like a cheap Halloween party, but I pushed so hard, working against time and budget restrictions and all the production politics and hurdles you encounter on a big production to realise this beautiful dream scenario. It paid off." For a well-established veteran of the industry like Ulrica to be so moved by this moment – as if it's all happening for the first time – is testament to the pace of pursuing one's craft, through the ins and outs of your career. Any project and any moment can be transformed into an affirmation of the journey itself.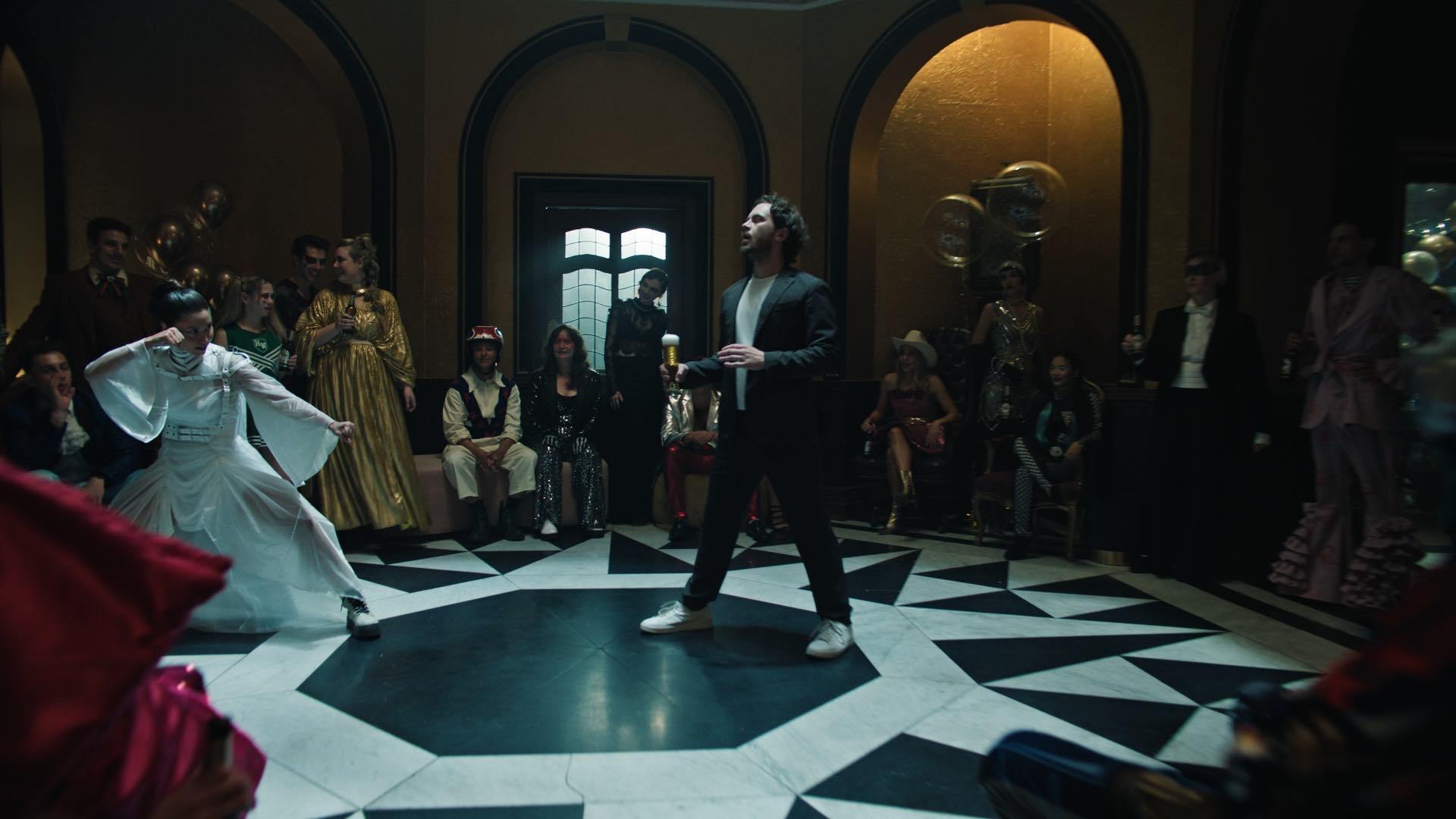 Warnsteiner Beer Commercial, styled by Ulrica Knutsdotter, directed by Matthäus Bussmann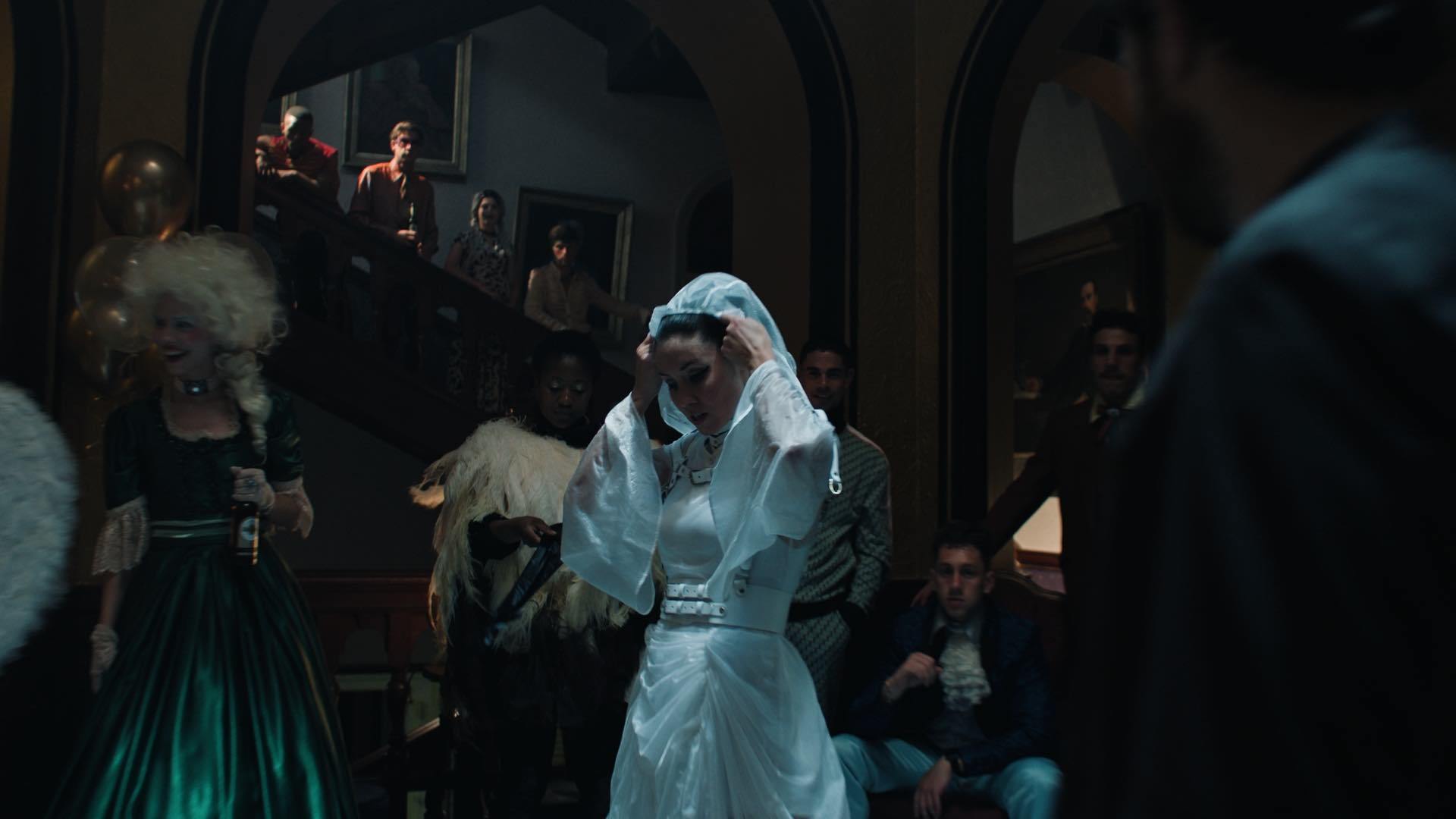 Ulrica recommends building stories outside of briefs provided by clients or jobs. Briefs, as she says, are mostly about managing people and expectations. Ulrica says "I could kick myself that I didn't do more work independently during the winter but then again, I needed a break. I spent some weeks in Sweden and really, really rested. I was also needed to do some shopping! Being able to relax is as important for fresh ideas and creative energy as actually doing it." I have always been interested in how people fill in the liminal space between work, ideas and the act of making: rest comes up repeatedly. For Ulrica, going back to Sweden – a country for whom summer is a rare and sacred time – is part of a regular cycle. There is nothing like a Swedish summer; I'm talking about a belly full of wild strawberries (smultron) and languid movements around the infamous archipelago. Also, where else does one get Acne Studios but from its origin? The Norrmalmstorg Acne store was my first, true sartorial awakening at 14 and I have my suspicions that Ulrica has the best Acne pieces in all of South Africa. After a very icy winter, the balmy summer days are here – and I just know Ulrica Knutsdotter is going to illuminate our feeds with some of South Africa's most important images in the next season. 
Lastly, if you know Ulrica, please tell her when I say that she's an icon that IT'S TRUE!